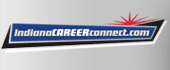 Job Information
Parkview North Hospital

Medication Reconciliation Pharmacy Technician

in

Fort Wayne

,

Indiana
Summary: Responsible for accurate and timely review of prior to admission medication reconciliation in the acute care areas, including the Emergency Department (ED). Interviews patients, family members, caregivers, or outpatient/community pharmacies and utilizes the electronic medical record (Epic) to identify prior to admission or recent discharge medication lists in order to compile the best possible medication list for patients in the ED preparing for hospital admission. Reviews this list directly with the ED providers including physicians, nurses, and pharmacists, and documents that encounter's best possible list of patients' prior to admission medications within Epic. During the course of investigation into the best possible medication list, resolves identified discrepancies in medication doses, routes, frequencies, indications, and durations-of-therapy through direct communication with the ED providers. Prioritizes the review and creation of prior to admission medication lists according to admission and risk status. Effectively manages time to improve the transition of hospital admission with respect to prior to admission medications through timely and thorough communication via telephone, electronic message, or personal conversation with the various sources of medication information based on patients' admission status and timing. Provides world class Pharmacy services while assisting the Pharmacist in assigned areas of drug procurement, preparation, storage, inventory control, distribution, orders, prescriptions, and dispensing.
Education: High school graduate or equivalent GED required. Successful completion of an Indiana Board of Pharmacy approved Pharmacy Technician Training program within one year of employment. Successful completion of high school Algebra course required. Successful completion of clerical and science courses preferred. Computer classes and experience desired.
Licensure/Certification: Must have an Indiana Board of Pharmacy Tech in Training license or a current State Board of Indiana license as a Pharmacy Technician or Intern. National Pharmacy Technician Certification required within 1 year of hire.
Experience: One year pharmacy experience and/or pharmacy technician oriented formal class work required. Previous experience in retail pharmacy and handling of electronic medication records preferred. Experience with drug information resources preferred. Familiarity with commonly prescribed medications brand/generic names use doses frequencies and dosage forms is required. Must undergo training in motivational counseling and medication reconciliation processes including documentation directly in Epic. Must have excellent computer skills interpersonal skills and the ability to work under pressure with other healthcare professionals. Must be able to handle difficult patient and family situations commonly seen in the acute care setting including ED including direct interaction with patients presenting with acute illness with competence and compassion. Must participate with healthcare providers encountered throughout the acute care setting to ensure patient safety in patient care areas.