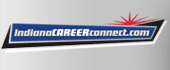 Job Information
The MENTOR Network

LPN

in

Fort Wayne

,

Indiana
LPN Primary Location: IN-INFort Wayne-HR/IN Fort Wayne, Allen Function: Clinical
Indiana Mentor is seeking a RN to serve the Fort Wayne area. We offer a supportive team environment, career advancement opportunities, and a family-oriented culture to complement our benefits package.
About Indiana MENTOR, a partner of The MENTOR Network:
Indiana MENTOR offers home and community-based services to children and adults with intellectual and developmental disabilities, as well as autism spectrum disorders, mental health challenges, physical disabilities with complex medical needs and brain injury. With program locations throughout the area, Indiana MENTOR offers a range of residential services with supports tailored to the needs of each individual as well as hourly support and respite services designed to allow each individual to be as independent as possible.
Description
Duties include; but are not limited to, the following:
Provides basic care and medical treatment to individuals receiving services.
Completes health assessments and provides input of health diagnosis to RN or physician for the development of nursing care plan. Follows-up on all physician orders and monitors and ensures follow through on individual's medical/dental appointments.
Monitors and records medications in a timely manner; acts as a liaison to pharmacy. Reviews medication error forms, analyzes errors and makes recommendations for procedural changes. Administers medication as required.
Oversees and monitors staff who administer medication. Conducts quality assurance checks on health care records.
Provides emergency coverage and/or care for individuals receiving services.
Maintains confidentiality, respects human rights and practices universal precautions in accordance with Mentor policy. Upholds policy and procedure development related to health care.
Works with external agencies to coordinate services and ensure consistent treatment of clients.
Administers, tracks, and maintains log for staff and individual's testing.
Provides training for staff including medication administration, universal precautions and infection control.
Provides training for individuals receiving services such as self-medication, prescribed treatments, sex education/STD prevention and smoking cessation.
May be required to coordinate, organize and/or assist with household activities such as light housekeeping and meal preparation; transport individuals receiving services to planned and/or necessary activities, appointments. Participates in on call system as needed.
Performs other related duties and activities as required.
Requirements:
Current RN license for state of residence.
One year of experience working with population served in a nursing capacity
Other education and experience plus license as required by state such as CPR/FA, HIV/AIDS certification, BBP and ACT training
Excellent written and verbal communication skills
Must be willing to work a flexible schedule
The MENTOR Network