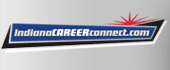 Job Information
BrightStar Care

Licensed Practical Nurse (LPN)

in

Fort Wayne

,

Indiana
BrightStar Care is looking for motivated nurses who want to change lives.  BrightStar Care is excited to be partnering with research companies and labs across the country to help end the COVID-19 crisis.  We follow all CDC guidelines and recommendations, along with providing you with all PPE needed to keep you safe as you help fight this fight with us!  
This position will consist of lab draws, saliva testing, nasal swabs, and potential flu shot clinics, through clinical drug trials and National Contracts.  Locations could include clinic settings and individual home settings in Northeast Indiana.
You have the power to save lives.  Join us!
LPN Benefits
Weekly pay with Direct Deposit
Flexible schedules
FT/PT
One on one patient care
Health Insurance
401K
AFLAC
Vacation - PTO
Team Building Events & Outings
Bonus Program
AT & T Wireless Discounts  
Hourly Range for LPN
LPNs - Hourly range is $25-$30  
LPN Responsibilities
Implement plan of care and treatment using sound judgment and critical thinking
Provide accurate, detailed, and timely documentation consistent with the plan of care and the nursing process
Prepare, administer, and appropriately document actions taken specifically to the commonly prescribed oral, topical, subcutaneous, and intramuscular medications. Observe, report, and record adverse reactions to medications and/or treatment to the registered nurse
Perform all skills, treatments, and procedures to the scope of practice as defined in the Nurse Practice Act in the state of clinical practice and adheres to the policies, procedures, and protocols of the agency
Treat clients, family, and staff with courtesy and respect  
Job Requirements
BrightStar Care has some of the highest hiring standards for our RNs, LPNs, CNAs, and HHAs. Here at BrightStar, our RNs, LPNs, CNAs, and HHAs become part of our clients' lives while providing high-quality care to individuals when they are most vulnerable and need our help.
Must have graduated from National League of Nursing accredited practical or vocational school of nursing
Unencumbered license as a Practical or Vocational Nurse in the state that care is being provided
One (1) year of nursing experience required
Certified CPR and demonstrate strong clinical skills
Licensed driver with valid automobile insurance

Adhere to HIPAA and maintain client confidentiality  

 
We are an Equal Opportunity Employer and do not discriminate against applicants due to race, ethnicity, gender, veteran status, or on the basis of disability or any other federal, state or local protected class.