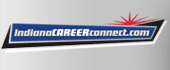 Job Information
Parkview Health

Integrated Care Coordinator

in

Fort Wayne

,

Indiana
Summary: Collaborates with the Population Health team, payors, patient and family to conduct an extensive and comprehensive assessment that include the medical, behavioral, pharmaceutical and social needs of the patient. Identifies gaps in care and barriers to attaining improved health. Demonstrates clinical judgment by proactively leading patient's progression throughout the continuum of care using predefined clinical milestones, targets and expected outcomes. Based on the assessment, and in conjunction with the patient, the patient's physician and other members of the population health team, creates and implements a care plan that will address the identified needs, remove the barriers and improve the health of the patient. lncorporates multiple data sources to eliminate barriers to delivering timely appropriate level of care. Coordinates care by serving as the contact point, advocate and resource for the patient, their family and their physician, building effective relationships through trust, respect and communication. Defines clinical and quality outcomes obtained by screening individual patients for risk management issues, quality indicators and documenting and referring as appropriate. Collaborates with the patient, primary care provider and care team to continually assess the patient's knowledge of their clinical condition(s) and provide education and self-management support based on the patient's unique learning style. Measures, improves and maintains patient quality outcomes to optimize patient's experience (satisfaction, clinical, financial, and functional) for individuals and the population served.
Education: Must have a BSN from accredited program. Acceptable accrediting agencies are Commission on Collegiate Education in Nursing (CCNE) Accreditation Commission for Education in Nursing (ACEN) or Commission for Nursing Education Accreditation (CNEA).
Licensure/Certification: Must have a current valid unrestricted Indiana Registered Nurse License.
Experience: Must have 3-5 years of nursing experience. 3 years case management experience preferably in home health ambulatory care community public health case management coordinating care across multiple settings and with multiple providers preferred. Must have knowledge and experience teaching self-management. Must be able to complete job duties autonomously. Demonstrated leadership skills and strong organizational skills. Broad clinical knowledge base of disease processes. Ability to interpret and analyze medical information. Exceptional communication skills both written and oral ability to positively influence others with respect and compassion fluency in a foreign language is a plus. Requires ability to communicate and resolve conflict with physicians other health care providers families and patients with diverse opinions values and religious/cultural ideas. Strong work ethic built on a foundation of proactivity and teamwork. Ability to navigate ambiguity with the aid of structured problem solving techniques.