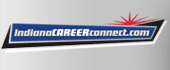 Job Information
Parkview Health

Environmental Services Technician

in

Fort Wayne

,

Indiana
Summary As a part of the Environmental Services department, this position will be responsible for exceeding service excellence expectations while performing environmental services related tasks in order to provide a clean and safe environment for all patients, family members, guests, healthcare team members, and other associates. Will work as part of a team or individually to clean office areas, exam rooms, public areas and restrooms, ancillary areas, patient care rooms, and/or complete special projects as assigned while utilizing specialized equipment and chemicals. Ensure uniform and personal appearance are clean and professional and will be expected to speak with others using clear and professional language. Must follow all departmental and hospital wide policies and procedures including standard operating procedures, work instructions, safety procedures, patient care procedures and patient privacy policies. Ensure adherence to quality expectations and standards.
Education High school diploma/GED preferred, or a minimum of 1-year related work experience preferred.
Experience Minimum of 1 year experience in hospitality services, customer services, of general labor preferred. Previous experience in environmental services (housekeeping) in a medical of hospital setting preferred.
Other Qualifications Must be 18 years of age. Ability to effectively communicate with coworkers, staff, patients, and visitors according to company standards. Must have general knowledge of cleaning and customer service skills. Must be detail oriented and have a willingness to follow procedures, perform repetitive tasks, and to work independently. Willingness to work rotating weekends and assigned holiday schedule. Must be able to lift up to 50 lbs. and push up to 300 lbs. Ability to perform the physical demands of frequent standing, walking, stooping and bending. Extensive walking required for certain EVS assignments.