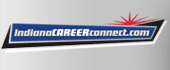 Job Information
Parkview Health

Critical Care Transport Paramedic

in

Fort Wayne

,

Indiana
This position is eligible for a sign on bonus.
Summary
The paramedic has the responsibility and accountability for assuring the delivery of interhospital and intrahospital care to patients of all ages using proper techniques and following the standards of care as established by Indiana Department of Homeland Security - EMS Division, and the Parkview Health EMS Medical Director(s). Additionally, the Critical Care Transport Paramedic will be required to assist nursing staff, physicians and other healthcare providers in giving adequate care to patients in the ECC.
Education
High school diploma or GED required. Additional post high school education desirable.
Licensure/Certification
Meets Indiana State Paramedic guidelines and hold a valid state paramedic cert/license. Valid driver's license. Must be certified BLS and ACLS Must obtain PHTLS, BTLS or ITLS within one year of employment Must have PALS or PEPP within one year of employment Must have CEVO II, CEVO III or EVOC within 6 months of hire
Experience
Two years experience as a paramedic with an ambulance service is required.
Other Qualifications
Must meet insurability requirements under Parkview Health vehicle and liability insurance policies, without a "driver exclusion", and/or other insurance modifications and/or high risk classification. Must have excellent verbal and written communication skills. Meets the physical requirements of the position. Must attend staff meetings as required or requested by Director Flight/EMS Services Must attend 80% of monthly grand rounds for full time coworker, prorated for part-time coworker. Must attend bi-annual critical skills labs Must attend bi-annual recurrent safety training Must maintain local, state and federal training requirements