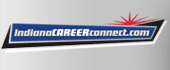 Job Information
Parkview North Hospital

Community Health Worker

in

Fort Wayne

,

Indiana
Summary
Supports clients in the community setting with the ability to bridge gaps between social services in the community and health care. Well-being of the whole community is the main focus. Creates partnerships with the community served. Possesses expertise in the community they serve and is able to address issues of health and well being. Provides services in the communities and serves as a peer to the program participants. Builds individual and community capacity by increasing health knowledge and self-sufficiency through a range of activities such as outreach, community education, informal counseling, social support and advocacy. Community Health Workers serve as a link between the community and its health and social service systems, improving access to and delivery of health services. Builds capacity for individuals and families to promote their own health and well-being. Uses understanding of community and culture to bridge both residents to the healthcare system and the healthcare system to the residents. Acts as advocate for residents, providing guidance to community agencies and resources to better meet community needs.
Education
High School diploma or GED completion.
Licensure/Certification
Must complete CHW training within the first 90 days of hiring. Must have a valid Indiana Drivers license. Must show proof of car insurance. CPR certification.
Experience
Must have at least 2 years of experience working in the community settings connecting with clients face to face.
Other Qualifications
Must have reliable transportation and ability to travel during the work day. Demonstrates expertise in the community of residence and is a trusted member of the community. Must be able to engage the diverse learners. Demonstrates skills in individual and group teaching, home visiting, advocating and motivational interviewing. Demonstrates a high degree of humility and respect for the cultural diversity within each community. Ability to speak multiple languages is a plus.