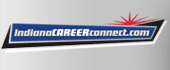 Job Information
Parkview North Hospital

Clinical Pharmacy Specialist in Pediatrics

in

Fort Wayne

,

Indiana
Clinical Pharmacy Specialist in Pediatrics
Parkview Regional Medical Center (PRMC) is accepting applications for a full-time clinical pharmacy specialist in pediatrics.
Position Details: The clinical specialist will provide direct patient care in the Parkview Women's and Children's Hospital. Joining an established pediatric pharmacy program, this specialist will benefit from close relationships with physicians and other care providers in both the inpatient and outpatient pediatric settings. Parkview Health has provided specialty pharmacy services in pediatrics for over 20 years and are continually being asked to expand into additional responsibilities. This pharmacist will participate in pharmacy-based projects and multidisciplinary committees, and will precept student pharmacists and pharmacy residents.
More about Parkview Health & Parkview Pharmacy:
Parkview Health's world-class clinical teams are dedicated to providing the highest levels of compassionate care. In turn, we are committed to equipping them with state-of-the-art technology and facilities. Parkview strives to be a partner with civic leaders on the frontlines of safety, wellness and prevention. And, because we are the region's only not-for-profit health system, you can be sure of the most important thing of all -- our patients come first. Parkview Health consists of 12 hospital facilities, 2 free-standing Surgery Centers, a free-standing emergency department, and over 600 employed providers - all on the Epic© platform.
Children are at the heart of what we do in the Parkview Women's and Children's Hospital. Our goal is to help children feel as comfortable as possible while going to the pediatrician, staying with us in the Pediatric Unit or checking in at our specialty clinic. Parkview offers a full spectrum of care for infants, toddlers, young children, adolescents and teenagers. Whether your child is suffering from an acute illness or injury or living with a chronic condition that affects their daily life, our pediatric team is here to help.
Now, when a child needs specialized care, we have more options than ever. Our pediatricians work seamlessly with Parkview's team of specialty-trained pediatric providers to keep children growing up happy and healthy. Pediatric specialty services include: cardiology, critical care medicine, developmental care, gastroenterology, hospital medicine, infectious diseases, neurology, pulmonology, surgery, neonatology, and more. We also help mend little ones who come to our Level II Adult and Pediatric Trauma Center. We're serious about our ability to provide quality, trusted care – especially when it comes to the healthcare needs of our kids.
Parkview Pharmacy has provided advanced pharmacy services in a variety of areas for over 20 years. Parkview offers a progressive pharmaceutical care environment in a variety of practice settings, including inpatient pharmacy, interdisciplinary rounding, ambulatory specialty clinics, a surgical/critical care satellite pharmacy, cancer satellite pharmacy, and specialty pharmacy. Parkview Pharmacy leadership includes a team with dedication to each facility and service type, including Inpatient and Ambulatory Clinical Services, Distribution Services Manager for Parkview Regional Medical Center and Parkview Hospital, an inpatient pharmacy supervisor, specialty pharmacy supervisors, lead pharmacists in central and critical care/OR satellite, and lead technicians in central pharmacy. Parkview pharmacy is an early adopter of and a best-practice site for integrated technologies, including Epic©, Pyxis® MedStations™, Pyxis® CII Safe™, Talyst's Autopack® and Autopharm® inventory management software with vertical carousels, Smart Infusion systems, and Baxa EM 2400™ TPN compounder.
Awards & Recognition:
In November 2019, Parkview Regional Medical Center was recognized with an 'A' for the fall Leapfrog Hospital Safety Grade

In October 2020, Parkview Health was named Most Wired® by the American Hospital Association Health Forum for the sixth consecutive year.

In May 2019, Parkview Health was named Best Places to Work by Modern Healthcare.

In June 2020, Parkview Health was once again named one of the nation's 15 Top Health Systems by IBM Watson HealthTM.

In April 2018, Parkview Health was named one of America's Best Employers by Forbes Magazine for the second consecutive year.

In March 2019, Parkview Regional Medical Center & Affiliates was awarded the IBM Watson HealthTM 100 Top Hospitals award as well as Everest Award winner.

In January 2019, Parkview Health was named one of The Nation's Best and Brightest in Wellness for the second consecutive year.

In 2017, Parkview Mirro Center for Research and Innovation listed as one of "58 Hospitals with Innovation Programs" by Becker's Hospital Review for the second consecutive year.

In 2017, Parkview earned the nation's top honor for nursing excellence: Magnet Recognition® by the American Nurses Credentialing Center.
Position Qualifications: Candidates must possess a pharmacy degree from an ACPE-accredited institution and have completed a PGY1 pharmacy residency or have equivalent hospital practice experience. A PGY2 pediatrics residency or equivalent pediatric experience preferred. Pharmacy licensure or eligibility in Indiana is required. Candidates must have a high level of clinical practice skills, enthusiasm for teaching, and the interpersonal skills needed to interact effectively with students, health professionals, and patients.
Applications: Official applications can be submitted online at www.parkview.com. Three letters of reference should be sent to Tara Jellison, PharmD, Clinical Pharmacy Manager, 11109 Parkview Plaza Drive, Fort Wayne, IN 46845 or tara.jellison@parkview.com.
Change a Life Today. Yours. Choose Parkview.
Parkview Health is a not-for-profit, community-based health system serving a northeast Indiana and northwest Ohio population of more than 895,000. With more than 12,000 employees, we're the region's largest employer.
Our mission is to improve your health and inspire you to take steps to improve your well-being. We've been serving our communities since our early beginnings as Fort Wayne City Hospital in 1878. The Parkview Health system was formed in 1995 and our heritage of care and compassion continues today with nine hospitals and a network of primary care and specialty physicians.
Our Mission and Vision
As a community owned, not-for-profit organization, Parkview Health is dedicated to improving your health and inspiring your well-being by…
•Tailoring a personalized health journey to achieve your unique goals
•Demonstrating world-class teamwork as we partner with you along that journey
•Providing the excellence, innovation and value you seek in terms of convenience, compassion, service, cost and quality