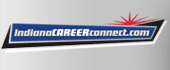 Job Information
Parkview North Hospital

Clinical Pharmacy Specialist in Ambulatory Care

in

Fort Wayne

,

Indiana
Parkview Regional Medical Center (PRMC) is accepting applications for a clinical pharmacy specialist in ambulatory care.
Position Details:
The clinical specialist will provide direct patient care as part of a pharmacist-run anticoagulation clinic. The pharmacists manage anticoagulation via point of care office visits, enoxaparin bridging, patient self-testing, and evaluate and counsel patients on direct oral anticoagulants. This position will facilitate the expansion and enhancement of clinical pharmacy services across the ambulatory environment. In addition, this position has the opportunity to expand into other ambulatory care areas including diabetes and cardiovascular risk reduction management via a collaborative practice agreement and population health initiatives. This position will be part of a growing ambulatory team that includes ambulatory services in primary care, cardiology, oncology, population health, and specialty pharmacy. Developing and leading quality initiatives that will make a difference across a variety of ambulatory settings is an example of the professional reward that this clinical specialist can expect. This pharmacist will participate in pharmacy-based projects and multidisciplinary committees and will precept student pharmacists and pharmacy residents.
More about Parkview Health & Parkview Pharmacy:
Parkview Health's world-class clinical teams are dedicated to providing the highest levels of compassionate care. In turn, we are committed to equipping them with state-of-the-art technology and facilities. Parkview strives to be a partner with civic leaders on the frontlines of safety, wellness and prevention. And, because we are the region's only not-for-profit health system, you can be sure of the most important thing of all -- our patients come first. Parkview Health consists of 12 hospital facilities, 2 free-standing Surgery Centers, a free-standing emergency department, and over 600 employed providers - all on the Epic© platform.
At Parkview Physicians Group, we connect you with the region's top primary care physicians and specialists located throughout Northeast Indiana and Northwest Ohio. Our patient-centered approach to care means that you are at the center of an entire team of healthcare providers, all working together to provide seamless care and improved health. We aim to inspire wellness with any level of care needed – from primary care to the most specialized services – because our team includes more than 45 clinical specialties. We also know that improving your health means arming yourself with education. That's why we offer events in your community and partner with local organizations to teach families how to live healthier lives. It's our way of providing excellent care to every person, every day.
Parkview Pharmacy has provided advanced pharmacy services in a variety of areas for decades. Parkview offers a progressive pharmaceutical care environment in a variety of practice settings, with tremendous growth in ambulatory pharmaceutical care including primary care, hospital-based clinics, specialty clinics, and a retail/specialty pharmacy. Inpatient services include interdisciplinary rounding, and surgical/critical care and oncology satellite pharmacies. Parkview Pharmacy leadership includes a team with dedication to each facility and service type, including Inpatient and Ambulatory Clinical Services, Distribution Services Managers for Parkview Regional Medical Center and Parkview Hospital, an inpatient pharmacy supervisor, ambulatory clinical supervisor, oncology infusion pharmacy supervisor, investigational drugs supervisor, retail & specialty pharmacy supervisors, lead pharmacists, and lead technicians. Parkview pharmacy is an early adopter of and a best-practice site for integrated technologies, including Epic©, Pyxis® MedStations™, Pyxis® CII Safe™, Talyst's Autopack® and Autopharm® inventory management software with vertical carousels, Smart Infusion systems, and Baxa EM 2400™ TPN compounder.
Awards and Recognition:
In October 2020, Parkview Health was named Most Wired® by the American Hospital Association Health Forum for the sixth consecutive year.

In May 2019, Parkview Health was named Best Places to Work by Modern Healthcare.

In June 2020, Parkview Health was once again named one of the nation's 15 Top Health Systems by IBM Watson HealthTM

In April 2018, Parkview Health was named one of America's Best Employers by Forbes Magazine for the second consecutive year.

In March 2019, Parkview Regional Medical Center & Affiliates was awarded the IBM Watson HealthTM 100 Top Hospitals award as well as Everest Award winner.

In January 2019, Parkview Health was named one of The Nation's Best and Brightest in Wellness for the second consecutive year.

In 2017, Parkview Mirro Center for Research and Innovation listed as one of "58 Hospitals with Innovation Programs" by Becker's Hospital Review for the second consecutive year.

In 2017, Parkview earned the nation's top honor for nursing excellence: Magnet Recognition® by the American Nurses Credentialing Center.
Position Qualifications: Candidates must possess a pharmacy degree from an ACPE-accredited institution and have completed a PGY1 pharmacy residency. A PGY2 residency in Ambulatory Care is highly preferred. Pharmacy licensure or eligibility in Indiana is required. Candidates must have a high level of clinical practice skills, enthusiasm for teaching, and the interpersonal skills needed to interact effectively with students, health professionals, and patients.
Applications:
Submit your application online at www.parkview.com. Three letters of reference should be sent to Ashley Parrott, PharmD, Ambulatory Pharmacy Supervisor, 11109 Parkview Plaza Drive, Fort Wayne, IN 46845 or ashley.parrott@parkview.com.
Change a Life Today. Yours. Choose Parkview.