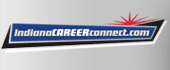 Job Information
Parkview Health

Clinical Educator - POHC

in

Fort Wayne

,

Indiana
Summary
Serves as subject matter expert in clinical initiatives that support POHC operational initiatives. Is expertly knowledgeable in standard clinical processes and procedures, regulations and laws governing the medical specialty of occupational health. Responsible to develop, coordinate and facilitate delivery of all materials, activities and programs necessary for educational initiatives to support safe quality care for all POHC patients in multiple settings with mixed acuity. Directly manages new coworker and preceptor schedules to successfully onboard new coworkers. Leads POHC to provide simulation and hands on training in support of the POHC Patient Care Model. Develops and delivers learning modules using Adult Learning principles for all POHC coworkers including physician and provider use of the Occupational Medicine EMR, and all support clinical staff including RNs, LPNs, Mas, and non-clinical support staff to support safe quality care for all POHC patients. In collaboration with POHC Leadership and POHC Medical Directors, assures all training policies, procedures and programs are compatible with the goals and objectives of Parkview Health. Assists with evaluating the effectiveness of the safety program, identifies problems, needs and opportunities. Assists in Emergency Preparedness training, drills and readiness for POHC coworkers. Serves as a clinical resource and role model. Is an advocate for performance improvement in collaboration with all co-workers across POHC. Provides Occupational Health related seminars to POHC clients to assist with compliance and demonstrate POHC expertise.
Education
Must be a graduate of a school of nursing. Bachelor's degree in health related field preferred.
Licensure/Certification
LPN required. Maintains CPR certification. Must be a certified DOT trainer in breath alcohol. Must be a certified hair drug screen collector. If not credentialed at hire must obtain within 90 days of employment.
Experience
Must have a minimum of 3 years' experience in direct patient care, preferably in area of specialty for position. 3 years experience in education/training/precepting role building and implementing programs preferred. Prior experience in leadership role preferred.