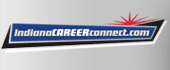 Job Information
Three Rivers Ambulance Authority

Administrative Assistant / Patient Billing Services

in

Fort Wayne

,

Indiana
Summary:
Providing administrative/secretarial support to the COO, Directors, Managers and members of the supervisory staff as needed. Provide billing code quality assurance. Excellent communication and customer service skills with all levels of company employees and external customers is essential.
Major Duties and Responsibilities:
Prompt and regular attendance at work

Create and maintain an environment in which employees are treated fairly and feel valued as individuals for their contribution to the organization

Greet and provide assistance, guidance and direction to visitors and clients. Maintain a positive "customer-service" approach at all times.

Provide secretarial support to the executive staff with their daily correspondence

Screen telephone calls and independently handle as many inquiries as possible and/or take messages when necessary.

Participate in special projects and project management as needed.

Perform general administrative duties and data entry as may be required; such as memos, flyers, announcements, spreadsheets, reporting, etc.

Responsible for maintaining monthly birthday and anniversary postings

Responsible for Employee Goodwill cards

Responsible for ordering office supplies and refreshment supplies and storage of these items.

Responsible for ordering cleaning supplies and storage of these items.

Prepare invoices by invoice type for payment to Accounts Payable.

Coordinate, process and record incoming invoices.

Ensure vendor invoice clarification and data entry of vendor information

Compile invoice reports as needed (invoice log)

Assist with vendor invoice inquiries

Assist in greeting and having applicants sign the dispute resolution policy

Compile results of Patient Satisfaction cards in the business score card.

Responsible for the receiving, logging, distributing and monitoring of company related subpoenas.

Perform Patient Care Report reviews for Billing codes

Identify any incomplete, missing or erroneous information on PCR or in CAD system and facilitate correction prior to delivery to the county.

Collect, account for and file all Patient Care Reports daily.

Coordinate scheduling of students for CPR classes.

Responsible for maintaining the Uniform Allowance

Maintain confidentiality at all times.

Perform other duties as assigned.
Qualifications:
High School diploma or equivalent, some college coursework preferred

Minimum of four years secretarial experience required.

Knowledge of billing/coding procedures

Superior typing. written and verbal communications, organizational skills, basic math skills, editing, proficient using Word, Excel, Power Point and other software applications

Effective Customer Service techniques.

Must be organized, able to multi-task, and provide excellent customer service while answering phones, and waiting on internal and external customers
Physical Requirements:
Must occasionally lift and/or move up to 25 pounds.

Must be able to sit for extended periods.

May be required to lean, stoop, kneel or crouch

Must be able to work at computer for extended periods.