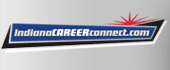 Job Information
Franciscan Health

Patient Access Representative

in

Dyer

,

Indiana
Patient Access Representative
Patient Access | Franciscan Alliance
24 Joliet St. Dyer, IN 46311
Full-Time
High School Diploma/ GED Required
Evenings; Holidays; Weekends
Shift - evening shift, rotating weekends and holidays, floating from Dyer and Op\lympia Fields location
WHAT WE NEED
Welcoming patient representatives.
WHO WE ARE LOOKING FOR
Our patients come to us knowing that they are placing themselves in the hands of compassionate, faith-based, medical professionals. From the moment their visit begins we want them to feel that unique environment and we trust our Patient Access Representatives to communicate the special care that each of our patients receives. Yes, the job is about forms and room assignments, scheduling and insurance questions – but it's also about welcoming our patients and putting them at ease.
Are you a people person? Can you follow procedures and accurately manage registration forms and procedures? Do you want to put your organizational skills to work in a place that shares faith and compassion daily? We'd love to talk to you.
WHAT YOU WILL DO
Enter insurance policy number, group number, address, and telephone numbers.

Verbally interview patient and/or family in order to obtain registration information.

Enter patient billing and clinical data.

Identify co-payment procedures and fiscal procedures related to registration procedures.

Complete computer and telephone pre-registrations to maintain patient flow.
WHAT IT TAKES TO SUCCEED
Give full attention to what other people are saying, take time to understand the points being made, ask questions as appropriate, and not interrupt at inappropriate times.

Use logic and reasoning to identify the strengths and weaknesses of alternative solutions, conclusions or approaches to problems.

Understand the implications of new information for both current and future problem-solving and decision-making.

Careful attention to detail and thoroughness in completing work tasks.

Adjust to situations involving repetitive, short-cycle operations carried out according to established standards and procedures.

Maintain composure, keeping emotions in check, controlling anger, and avoiding aggressive behavior, even in very difficult situations.
WHAT WE'RE LOOKING FOR
0-1 Years Experience
EQUAL OPPORTUNITY EMPLOYER
It is the policy of Franciscan Alliance to provide equal employment to its employees and qualified applicants for employment as otherwise required by an applicable local, state or Federal law.
Franciscan Alliance reserves a Right of Conscience objection in the event local, state or Federal ordinances that violate its values and the free exercise of its religious rights.
Franciscan Alliance is committed to equal employment opportunity.
Dyer, IN, US, 46311
Full-Time
employmentType: Full-Time
Evenings
Dyer
IN
46311
24 Joliet St.