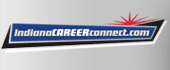 Job Information
Suburban Health Organization

Rheumatology-Hendricks Regional Health: 2568

in

Danville

,

Indiana
Rheumatology-Hendricks Regional Health: 2568
Print
2568
Hendricks Regional Health
Danville, Indiana
Lauren Carrell
Laurenc@suburbanhealth.com
Rheumatology
Competitive salary and benefits package.
Quick Links
Danville Community

Danville Parks & Recreation

Hendricks Regional Health

Hendricks Regional Health YMCA

Visit Hendricks County

Hendricks County

Visit Indy

Indianapolis named top 10 best places to practice medicine!
Overview
Hendricks Regional Health is adding a Rheumatologist to their growing, community need! Currently the practice consists of two partners. New physician will help with growing patient volume.
Will consider new or practicing physician.
Employed opportunity
Ideal schedule is Monday-Friday 8am-5pm but open to alternative shifts
Call coverage is shared between practice partners.
Ultrasound available in practice. IV infusions referred to hospital.
Average of 4,075 patient visits per year.
Practice currently uses eClinical works but will be switching to Epic this fall.
Competitive salary and benefits package available.
Hospital Description
Hendricks Regional Health is a 141 bed, non-profit Magnet® hospital in Danville, Indiana, serving western suburban Indianapolis. A medical group of specialty and primary care doctors are located throughout Avon, Brownsburg, Danville, Lizton and Plainfield. A commitment to quality, safety and "Treating People Better" has led to national recognition from a variety of independent health care ratings organizations.At Hendricks Regional Health, community need is the driving force behind who we are and what we do. We strive to help promote health and wellness in our community. That means helping prevent disease, or gain support if it has already struck.
Community Description
Located in the heart of Hendricks County, Danville is a unique blend of small community values with all the conveniences associated with being located just outside Indianapolis. Hendricks is fortunate to have several towns that have a strong sense of community. Families enjoy excellent 4 and 5 star schools, recreation centers, shopping and numerous restaurants. Enjoy the suburban lifestyle while still being less than 30 minutes to downtown Indy's professional sports, theatre and cuisine. In addition, Indianapolis International Airport borders Hendricks county.
ShareThis