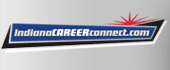 Job Information
Christian Horizons

Quality Improvement Staff Nurse

in

Crown Point

,

Indiana
!
BE PART OF SOMETHING MORE!
At Crown Point Christian Village (Christian Horizons), you'll find an incredible spirit. It's in the smiles of our residents. It's in the dedication of our associates. It inspires all who share our mission – from CNAs and chefs to managers, nurses, housekeepers and pastors. Remarkable people work here and there's a place here for you.
We offer a place to live your faith, a place to grow and be valued. As a faith-based organization, we strive to provide resident-centered, cost-effective health care programs and services to each and every resident in our community.
We are seeking A Quality Improvement Staff Nurse (RN) or an (LPN) to meet the total needs of the Residents and ensure the highest quality of care is met directly and individually to each Resident in compliance with federal, state, local, and corporate requirements.
We offer:
Competitive Wages including Shift Differentials

PathwayPay (daily pay) – Get your pay, when you need it.

Preceptor Program

Consistent Assignments

Generous PTO Program

Health (Blue Cross Blue Shield), Dental & Vision Insurance

Life (employer paid), Short & Long Term Disability, Group Accident, and Critical Illness

403(b) & Flex Spending

Employee Assistance Program

Tuition Reimbursement

Employee Discounts and Other Perks

Monitors all quality indicators defined by Christian Horizons for compliance with established thresholds and reports results monthly to QAPI Committee with discussion and interpretation.

Identifies and manages quality improvement projects for other assigned areas of clinical quality performance as directed by the QAPI Committee.

Recommends to QAPI Committee action plans for continuously improving quality performance under defined measures with the goals of earning a 5-star rating for quality.

Works collaboratively with the clinical team, including the Director of Nursing, Assistant Director of Nursing and Assisted Living Resident Services Coordinator (Nurse Manager) to identify opportunities to improve quality of care in the resident and experience.

Assists in designing appropriate process improvements and process improvement training to achieve quality improvement results.

Collaborates directly with the Nursing Staff Developer to enhance clinical associate orientation and supplement existing clinical training programs to consistently achieve or exceed standards for clinical quality as established by Christian Horizons.

Graduate from an approved school of nursing required.

CPR Certification required.

Current Registered Nurse (RN) or Licensed Practical Nurse (LPN) state license required.

Able to follow written and oral directions.

Computer proficiency

Ability to work independently.

Demonstrate dependability, cooperation, and interest in the care of the elderly.

Display leadership qualities, good communication skills, and a desire to continuously learn.

Possess the ability to communicate effectively and deal tactfully with personnel, Residents, families, visitors, government agencies, and the general public.

Pass background check before and during employment, as defined by Christian Horizons' background check policy, with no disqualifications by committing or attempting to commit one or more of the offenses defined within.
#CB
Street: 6685 East 117th Avenue
ID: 2020-5217
External Company URL: www.christianhomes.org