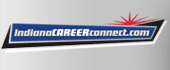 Job Information
Amada Senior Care

Case Manager / Scheduler/ On Call Support

in

Crown Point

,

Indiana
At Amada Senior Care, we believe happy Caregivers/CNA's make happy clients, and we reward individuals who are ready to work hard and stay motivated. Every Caregiver/CNA is absolutely critical to its success. Our promise is to keep delivering the same award winning service and value that our community has come to expect from us through the years.
Benefits
Career Growth Opportunities 
Industry-Competitive Pay
Continuing Education/Training
Flexible Schedules
Referral Bonuses 

Caregiver Portal Performance Responsibilities and Standards:

Oversee all scheduling of caregivers and respond to situations where scheduling conflicts, emergencies and/or "call outs" arise. Company schedule must be complete for the next business day/weekend before leaving for the day.

Select, schedule, and coordinate caregivers based on assessment information and care plan information for new and existing clients.
Contact clients and/or their representative to determine scheduling needs. Engage client and/or representative on feedback regarding services and report feedback to supervisor/owner.
Maintain confidentiality of client, personnel and agency operations.
Assist with clinical management oversight, including (1) Data entry of client and lead information into relevant systems (Relyfy, Excel, etc.) and (2) Review and approve timecards and coordinate payment of staff.
Be On-Call  every other weekend.
Meet Key Performance Indicators (KPIs) for role (meet goals for tracking, recording and completing responsibilities).

Perform other administrative tasks, as assigned. Qualifications:

One or more years working in Home Care or related services as a HHA,CNA, LPN.

Established leadership abilities.
Have a valid Indiana state Driver's License.
Scheduling experience Prefered
Ability to maintain confidentiality re: client information
Exceptional customer service and communication skills to drive positive customer experiences and successful relationship management with clients, families, caregivers and staff
Exceptional self-motivation, self-direction, time management, organizational skills, flexibility and the ability to coordinate multiple tasks simultaneously
Professional appearance and promotes a positive work environment
Experience working in a high-stress, fast-paced, results-oriented environment with multiple demands
Extreme attention to detail and ability to coordinate multiple tasks simultaneously
Must have effective oral and written English communication skills to work with clients/family and ability to listen without imposing personal values or beliefs
Proficiency in the use of computers and software programs including MS Outlook, MS Excel, MS Word, MS PowerPoint, and a high aptitude for learning additional home care software programs
Must be able to pass a background check including employment history, SSN verification, criminal history, etc.
Must maintain current state driver's license and have a dependable insured automobile.
Ability to make informed business process improvement suggestions and implement We are an equal opportunity employer and prohibit discrimination/harassment without regard to race, color, religion, age, sex, national origin, disability status, genetics, protected veteran status, sexual orientation, gender identity or expression, or any other characteristic protected by federal, state or local laws.