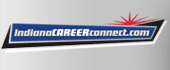 Job Information
Christian Horizons

Assistant Director of Nursing (ADON) RN

in

Crown Point

,

Indiana
BE PART OF SOMETHING MORE
At Crown Point Christian Village, a part of Christian Horizons, you'll find a rewarding place to work with the satisfaction that comes from living your purpose and making a real difference in the lives of others. You'll find an incredible spirit in our community. It's in the smiles of our residents and the dedication of our associates. It inspires all who share our mission – from chefs and managers to nurses, housekeepers and pastors. Remarkable people work here and there's a place here for you.
Founded in 1962, our God-centered mission continues today. Our mission is to cultivate a compassionate and positive environment where living means thriving, where residents lead the abundant life they were intended to lead.
Career Advancement Opportunity
We are seeking an Assistant Director of Nursing (ADON) RN to provide leadership to the nursing staff in delivering exceptional care to our residents.
We offer:
Competitive Salary

PathwayPay (daily pay) – Get your pay, when you need it.

Generous Paid Time Off Program

Health (Blue Cross Blue Shield), Dental & Vision Insurance

Life (employer paid), Short & Long Term Disability, Group Accident, and Critical Illness

403(b) & Flex Spending

Employee Assistance Program

Tuition Reimbursement

Employee Discounts and Other Perks
PM20
Assist in the planning, implementation and evaluation of all aspects of the Nursing Department.

Assist in the execution, monitoring, and evaluation of Resident care policies and procedures.

Oversee and manage the restorative treatment program.

Collaborate in recruitment, hiring, evaluation, and discipline of nursing staff, under the supervision of the Director of Nursing.

Advise and consult daily with the Director of Nursing on nursing and Resident care issues.

Perform the duties of the Director of Nursing in their absence.

Perform other duties as assigned by the Director of Nursing.

Assist in ensuring the building remains in substantial compliance for all state and federal agencies.

Assist the Director of Nursing in the planning and implementation of procedures for all state and federal surveys.

Function as part of an interdisciplinary team to provide quality care to all Residents.

Assess quality indicator reports and take corrective action as necessary.

Coordinate audits and the analyzing of information for continuous quality improvement.

Participate in developing, planning, conducting, and scheduling in-service training classes to help ensure a well-educated staff.

Serve as an active member of all committees as needed in the corporation.

Attend and participate in continuing education programs designed to keep abreast of changes in the profession.

Consistently work cooperatively with Residents, staff, volunteers, and families to ensure Residents are receiving the best quality care.

Assist with orientation of new employees to their duties according to the corporate guidelines.

Organize and maintain all records necessary, following corporate policies and procedures.

Assist the Director of Nursing in operating the department within the established budget guidelines.

Supervise proper care and use of equipment and waste disposal procedures in accordance with corporate policies.

Demonstrate consistent management of staff and resources.

Follow all written and oral directions given by supervisor.

Participate in all in-services and activities as required.

Observe all community policies and procedures, including but not limited to safety, infection control, Residents' rights, and those contained in the employee handbook.

Maintain the confidentiality of all protected health information whether electronic, written, or oral exposed to either during the course of assigned duties or as a result of an incidental disclosure.

Apply the Minimum Necessary Standard in all matters related to Residents' protected health information.

Graduate from an approved school of nursing required.

Current state license as a Registered Nurse RN required.

Minimum of 1 year experience in clinical practice as a registered nurse required.

Able to follow and give written and oral directions.

Demonstrate dependability, cooperation, and interest in the care of the elderly.

Display leadership qualities, good communication skills, and a desire to continuously learn.

Possess the ability to communicate effectively and deal tactfully with personnel, Residents, families, visitors, government agencies, and the general public.

Pass background check before and during employment, as defined by Christian Horizons' background check policy, with no disqualifications by committing or attempting to commit one or more of the offenses defined within.
Street: 6685 East 117th Avenue
ID: 2020-5215
External Company URL: www.christianhomes.org