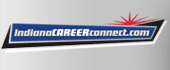 Job Information
Franciscan Health

Nurse Practitioner

in

Crawfordsville

,

Indiana
Nurse Practitioner
Wound Clinic
Franciscan Health
1710 Lafayette Road Crawfordsville, IN 47933
Days
Part-Time Benefit eligible
Master's Required
WHO WE ARE LOOKING FOR:
Nurse Practitioners have become an indispensable part of everyday health care. These specialized RNs diagnose and treat acute, episodic, or chronic illness. They can prescribe medication and order, perform or interpret basic diagnostic tests. At Franciscan Health we value our Nurse Practitioners and believe they enhance the outstanding care we provide for patients.
Do you have good patient skills? Would you like to work in an environment supported and surrounded by faith? Do you have exceptional listening and analytical skills? If so, we have a special place to put your skills to work.
WHAT WE NEED:
Nurse Practitioners.
WHAT YOU CAN EXPECT:
Prescribe medication dosages, routes, and frequencies based on patients' characteristics.

Order, perform, or interpret the results of diagnostic tests.

Analyze and interpret patients' histories, symptoms, physical findings, or diagnostic information to develop appropriate diagnosis.

Develop treatment plans.

Diagnose or treat acute health care problems such as illnesses, infections, and injuries.

Counsel patients about drug regimens and possible side effects or interactions.

Recommend interventions to modify behavior associated with health risks.

Educates patients about self-management of acute or chronic illnesses.

Maintains complete and detailed records of patients' health care plans and prognosis.

Provide patients with information needed to promote health, reduce risk factors, or prevent disease or disability.

Perform routine or annual physical examinations.
WHO WE ARE:
Franciscan Health is one of the largest Catholic health care systems in the Midwest employing a work force greater than 18,000. With 14 hospitals and a number of nationally recognized Centers of Health Care Excellence, Franciscan Health takes pride in providing convenient, comprehensive care for our patients and the community we serve.
Our calling is to provide exceptional healthcare services that will continue Christ's ministry in our Franciscan tradition. New graduates and experienced providers who share our mission of quality, compassionate care and outstanding customer service are encouraged to apply.
WHAT WE OFFER:
At Franciscan Health we strive to create a flexible and realistic work-life balance for our providers. Full- and part-time opportunities are offered with benefits, which could include:
Competitive compensation.

Paid Time Off plus additional days for CME stipend.

Full benefits package, including health, life, dental, vision and legal insurance.

Retirement options, including 403(b), 457(b), 401(a).

Short- and Long-Term Own Occupation Disability.
MORE INFORMATION:
WHERE WE LIVE: WorkingWell
WHERE WE LIVE: South Suburban Chicago
WHERE WE LIVE: Western Indiana
WHERE WE LIVE: Central Indiana (BG/Indy/Carmel)
WHERE WE LIVE: Central Indiana cont.
WHERE WE LIVE: Greenwood
WHERE WE LIVE: Valpo
WHERE WE LIVE: Michigan City
WHERE WE LIVE: CP, HMD/Dyer,Munster, St John
WHAT WE'RE LOOKING FOR
0-1 Years Experience
License(s): Nurse Practitioner
Certification(s): Basic Life Support Program
Travel: Never or Rarely
EQUAL OPPORTUNITY EMPLOYER
It is the policy of Franciscan Alliance to provide equal employment to its employees and qualified applicants for employment as otherwise required by an applicable local, state or Federal law.
Franciscan Alliance reserves a Right of Conscience objection in the event local, state or Federal ordinances that violate its values and the free exercise of its religious rights.
Franciscan Alliance is committed to equal employment opportunity.
PHYSICIAN & ADVANCED PRACTICE PROVIDERS ​​​​
Crawfordsville, IN, US, 47933
Part-Time Benefit eligible
Never or Rarely
employmentType: Part-Time Benefit eligible
Days
Crawfordsville
IN
47933
1710 Lafayette Road