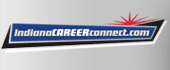 Job Information
Acuity Brands

Health and Safety Supervisor Job

in

Crawfordsville

,

Indiana
We Light the Way!
Acuity Brands (NYSE: AYI) is transforming the lighting industry. We take pride in our 12,000 employees, and they take pride in working with the best in the industry. Join a team committed to lighting the way to a more brilliant, connected, and productive world. Individually we are talented, but together we are unstoppable.
About this Location
The Indiana Production Facility (IPF) is Acuity Brands' largest manufacturing site in the USA. The facility is located about 45 minutes west of Indianapolis in the small town of Crawfordsville, Indiana, in the middle of Montgomery County. Love the outdoors as much as we do? Then you'll enjoy the surrounding parks including Turkey Run and Shades State Parks, or renting canoes at Clements Canoes Outdoor Center. These scenic locations are perfect for boating, fishing, hiking, camping and picnicking. You can also visit a local sporting event at Wabash College, or make the short 30-minute drive to DePauw or Purdue Universities for more.
How you will contribute:
Health and Safety Supervisor supervises the identification and remediation of hazardous workplace conditions. Establishing and maintaining programs that promotes a safe, accident free, and healthy work environment. The position is accountable for coordinating the activities required to ensure compliance with all Federal, State, Local, and Corporate regulations related to Health, Safety, and Welfare of Acuity brands Lighting, Inc. employees. Coordinates the development of programs, procedures, systems, and training to ensure understanding and adherence to the subject procedures and regulations.
Investigates, analyzes, and reports on any accidents or unsafe events and suggests remedial and preventative actions.
Develops a safety conscious culture by providing workforce education on first aid, emergency/safety procedures and regulations.

Ensures all necessary records are maintained in compliance with all applicable federal, state, local, and Acuity health and safety regulations.

Participates in Occupational Safety and Health Administration (OSHA) inspections, providing inspectors with appropriate documents and identifying safety measures.

Consults with all departments on design and operation of equipment and completes final EHS sign-off.

Audits / Inspects the facility to detect existing or potential accident and health hazards, recommending corrective & preventative measures.

Maintains records of ALL audits, inspections, and training.

Assists Focus Factories with the development of Job Hazard / Job Safety Analyses including the review and training of affected personnel.

Assists with Accident and Injury Investigations and cooperates in the preparation of material and evidence for organizational reviews.

Maintains formal records of all Safety and Environmental Training Programs.

Assists with the Development and Continuous Improvement of ABL Recycling programs

Assists with Facility Emergency Preparedness activities including Annual testing events and practice exercises.

Coordinates Chemical Approvals and maintenance of "Right-to-Know" program (SDS's).

Enforce Safety guidelines through effective monitoring, auditing, and disciplinary action on a case by case basis.
Qualified Applicants will have:
To perform this job successfully, an individual must be able to perform each essential duty satisfactorily. The requirements listed are representative of the knowledge, skill, and/or ability required.
Requires a bachelor's degree

Three to Seven years of related experience in a Manufacturing environment

Demonstrated knowledge of OSHA regulations for General Industry

Experience in use of Problem- solving skills and Accident Investigations

High degree of comfort with computer usage and software (Microsoft products)

Ability to read, analyze, and interpret general business journals, procedures, and government regulations

Ability to effectively present information and respond to questions from department personnel

Ability to write reports, business correspondence, and procedures
We invite you to apply today to join us as We Light the Way to a Brilliant, Productive, and Connected World!
Please utilize the internal career site to apply if you are a current employee at Acuity Brands.
We value diversity and are an equal opportunity employer. All qualified applicants will be considered for employment without regards to race, color, age, gender, sexual orientation, gender identity and expression, ethnicity or national origin, disability, pregnancy, religion, covered veteran status, protected genetic information, or any other characteristic protected by law.
Please click here (https://www.eeoc.gov/employers/upload/poster_screen_reader_optimized.pdf) and here (https://e-verify.uscis.gov/web/media/resourcesContents/E-Verify_Participation_Poster_ES.pdf) for more information.
Accommodation for Applicants with Disabilities: As an equal opportunity employer, Acuity Brands is committed to providing reasonable accommodations in its application process for qualified individuals with disabilities and disabled veterans. If you have difficulty using our online system due to a disability and need an accommodation, you may contact us at (770) 922-9000. Please clearly indicate what type of accommodation you are requesting and for what requisition.
Any unsolicited resumes sent to Acuity Brands from a third party, such as an Agency recruiter, including unsolicited resumes sent to an Acuity Brands mailing address, fax machine or email address, directly to Acuity Brands employees, or to Acuity Brands resume database will be considered Acuity Brands property. Acuity Brands will NOT pay a fee for any placement resulting from the receipt of an unsolicited resume.
Acuity Brands will consider any candidate for whom an Agency has submitted an unsolicited resume to have been referred by the Agency free of any charges or fees. This includes any Agency that is an approved/engaged vendor, but does not have the appropriate approvals to be engaged on a search.
Acuity Brands