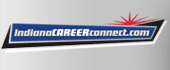 Job Information
Harrison Healthcare Center

Treatment Nurse/SDC

in

Corydon

,

Indiana
Job duties & responsibilities
Coordinate, supervise and provide professional specialized nursing care to residents.
Perform all treatments, dressing changes, ointments, sprays, lotions, etc. on all residents following center policy and procedures as it pertains to resident privacy, infection control and physician's orders.

Perform routine monthly replacements of gastric tubes and Foley catheters as assigned.

Obtain initial and revised treatment orders. (Orders will be totally processed via telephone orders, physician order sheets, treatment record etc. by staff nurse in the hours that the treatment nurse is not on duty)

Re-order treatment supplies from pharmacy or central supply as needed.

Check resident records daily to be sure any new treatment orders have been transcribed and supplies ordered, and added to the Plan of Care.

Document the character, size, color, drainage, process or lack of healing etc. on all reports or other required documents.

Perform trach care and suctioning.

Recommend treatment at least 1 time weekly in the nurse notes, skin grids, pressure sore reports or other required documents.

Recommend treatment procedures or products to attending physicians.

Maintain sterile technique and dispose of soiled dressing in bio-hazardous waste.

Complete corporate monitors as directed.
Maintain up-to-date knowledge of the financial aspects of nursing operations and provide accurate documentation of all services in order to assure accurate reimbursement from all payor sources.
MANAGE THE RESOURCES AVAILABLE IN THE ROLE OF TREATMENT NURSE WHILE ENSURING THAT NEEDED RESOURCES ARE AVAILABLE AND THAT QUALITY CARE IS DELIVERED TO ALL RESIDENTS.
Ensure that a clean, comfortable and safe environment for residents is maintained at all times