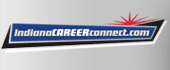 Job Information
Reid Health

Laboratory Technician-RHPA

in

Connersville

,

Indiana
Under the direction of the Physician, Practice Manager, and Laboratory Director, this position assists the physician with management of the Laboratory. This individual works hand- in- hand with the Physician, Lab Supervisor, and clinical support staff to achieve quality outcomes for the patient.
Perform all tests on instruments and test kits. Perform quality control and calibration on laboratory equipment and submit quality control reports to manufacturer as appropriate. Review quality assurance in conjunction with the Laboratory Director.

Perform proficiency testing to ensure lab results are accurate. Maintain logs (documenting/tracking temperature and humidity) for laboratory equipment to ensure equipment is operating properly, repairing when possible and arranging for service calls when necessary.

Perform patient draws at the practice.

Review and approve all test results before being released to the Provider(s).

Perform all lab tests in accordance with needs of patient and as directed by the Physician/Practice Manager, Lab Supervisor and/or Laboratory Director. Investigate new tests at the request of the Laboratory Director. Operate and calibrate laboratory equipment as directed. Maintain laboratory documentation in accordance with CLIA standards and practice specific protocol.

Prepare specimens to be analyzed daily by an outside lab by packaging specimen appropriately, completing requisition form and contacting testing facility as necessary.

Tracks all labs sent offsite.

Submits lab results to physician for review. Report lab results and physician recommendations to patient, document/file to patient's chart.

May schedule offsite diagnostic tests by providing the patient with appropriate preparation instructions and making the appointment by phoning the testing site. Records procedures ordered and tracks results.

Orders supplies for lab area as needed and maintains adequate supplies from referral labs.

Disinfect lab area routinely.

Performs all duties respectful of confidentiality and safety of all patients, employees, and Physicians. Adheres to established quality principles and standards established by Community Physicians of Indiana.

May support the Back Office by answering the phone, scheduling patient appointments, and may perform check-in and checkout functions and maintaining patient charts.
Education Required: Associates degree
Experience Preferred: Previous experience in medical office or health care setting preferred.
Certifications: MLT Certification. Must maintain competence in BLS after initial training.
Day shift. 40 hours weekly. 8:00a-5:00p
Requisition ID: 2020-6637
Street: 2025 Virginia Avenue