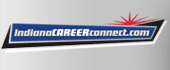 Job Information
Columbus Regional Hospital

Registered Nurse - Vascular Access/IV Therapy

in

Columbus

,

Indiana
What you need to know about this position:
Outpatient Infustion Therapy, also known as IV Therapy, is commonly used to deliver prescriptions for hydration, antibiotics, pain management and more.

Our staff of 15 registered nurses provide a comfortable, friendly treatment environment 7 days a week.

Our Registered Nurses in the Vascular Access/IV Therapy have an hourly base rate starting at $29.22 and is commensurate with experience and could be eligible.

The Day PRN position is not benefit eligible but offers a premium for hours worked, and the scheduled hours depend on the needs of the department and our patients. .
What is required for this position:
Upon hire you must have:

Associate of Science in Nursing, Bachelor of Science in Nursing is required within 3 years of hire or at least 10 years of direct experience required in an acute care facility utilizing similar skills including the following units:

Cardiac Cath

Critical/Intensive Care Unit

Intermediate Cardiac Care or Medical Surgical Unit

Operating Room

Recovery Room/PACU

Cardiovascular Operating Room

Indiana License or a Multi-State Compact License as a Registered Nurse.

Within 30 days of hire you must have:

Basic Life Support (BLS) certification.

Within 6 months of hire you must have:

Advanced Cardiac Life Support (ACLS) certification.

Preferred candidate would have:

Previous PICC line/vascular access experience.

Current related certification.
(CRH provides training & time to acquire certification after employment.)
This position requires frequent standing, walking, talking and listening and lifting or moving more than 50 lbs.