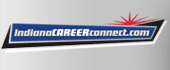 Job Information
Columbus Regional Hospital

Registered Nurse - Emergency

in

Columbus

,

Indiana
What you need to know about this position:
Housed in a state of the art new facility designed using voice of the customer, our Emergency department has 28 acute care rooms and 5 Rapid Medical Assessment rooms providing optimal patient experience and work flow.

As a high energy department with 100% of physicians Board Certified in Emergency Medicine, we see an average of 45,000 patients.

Our Registered Nurses in the Emergency Department have an hourly base rate starting at $26.78 and is commensurate with experience and could be eligible for shift differentials and Sunday/holiday premiums.

In this position you would be scheduled to work 1 -12 hour Evening shift (12 hours/week, considered part time) with start/end times of 11a-11p with a holiday and weekend requirement.

At less than 16 hours per week, this position is not benefit eligible.
What is required for this position:
Upon hire you must have:

Associate of Science in Nursing, Bachelor of Science in Nursing preferred.

Indiana License or a Multi-State Compact License as a Registered Nurse.

Within 30 days of hire you must have:

Basic Life Support (BLS) certification.

Advanced Cardiac Life Support (ACLS) certification.

Pediatric Advance Life Support (PALS) certification.
(CRH provides training & time to acquire certification after employment)
This position requires frequent standing, walking, talking and listening and lifting or moving more than 50 lbs.