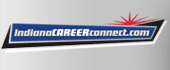 Job Information
Genex Services

Telephonic Nurse Case Manager (RN)

in

Chicago

,

Indiana
Overview
We are currently seeking a Case Manager, Medical (Telephonic Case Management). This is a remote position. Qualified candidate can be located anywhere within the U.S. but must have either FL, IL, IN, GA, NC, SC or TN worker's comp case management experience.
Responsible for assessment, planning, coordination, implementation and evaluation of injured/disabled individuals involved in the medical case management process. Works as an intermediary between carriers, attorneys, medical care providers, employers and employees to ensureappropriate and cost‐effective healthcare services and a medically rehabilitated individual who is readyto return to an optimal level of work and functioning.
Responsibilities
Main responsibilities will include but are not limited to:
Uses clinical/nursing skills to help coordinate the individual's treatment program while maximizing quality and cost effectiveness of care. Performance is monitored daily by Supervisors and/or Branch Manager.

Initial review and assessment of case information and referral objectives.

Verify employee's job Title/Description. Do we have job analysis? If not, is it available?

Perform three‐point contact to include the following:

Contact Employee:

Disclosure of Case Manager's role and responsibilities.

Express your and the employer's concern for the employee's health.

Educate the employee in company policies and regulations.

Support employee in complying with prescribed treatment plan.

Assess employee motivation and resources (personal and interpersonal) that support return to work.

Establish and maintain Case Management goals and expectation of return to work in a safe and timely manner with the employee.

Contact Provider:

Identify yourself and explain your role.

Ascertain treatment plan in order to assist patient compliance.

Request reports if appropriate.

Determine return to clinic date, referrals and projected return‐to‐work date.

Contact Employer/Adjuster/Insurer:

Provide diagnosis, therapy, providers and projected return‐to‐work date.

Provide hard copy follow‐up within 72 hours of original contact date.

Review with employer the employee and provider's concerns.

Objectively and critically assesses all information related to the current treatment plan to identify barriers, clarify or determine realistic goals and objectives, and seek potential alternatives.

Maintain daily records of all contacts.

Generate and fax, if requested, Initial or 72‐hour report, including appropriateness of treatment plan and Case Management recommendations.

Serves as an intermediary to interpret and educate the individual on his/her disability, and the treatment plan established by the case manager, physicians, and therapists. Explains physician's and therapists' instructions, and answers any other questions the claimant may have to facilitate his/her return to work.

Works with the physicians and therapists to set up medical assessments to develop an overall treatment plan that ensures cost containment while meeting state and other regulator's guidelines.

Researches alternative treatment programs such as pain clinics, home health care, and work hardening. Coordinates all aspects of the individual's enrollment into the programs, and then monitors his/her progress, to ensure quality and cost‐effectiveness of care and minimize time away from work.

Works with employers on modifications to job duties based on medical limitations and the employee's functional assessment. Helps employer rewrite a job description, when necessary and possible, to return the client to the workplace.

Monitors/evaluates the employee's progress.

Supply employer/adjuster/insurer with periodic reports agreed to in original contract, but not less than biweekly.

Provides input on the performance of support staff to their supervisor.

Track client updates by use of daily open listing.

Attend scheduled staff meetings and in‐service programs.

May assist in training/orientation of new staff as requested.

Monitors functions assigned to non‐case managers and provides input on the performance of support staff to their supervisor.

Other duties as assigned.
Qualifications
EDUCATION:Diploma, Associates Degree or Bachelor's Degree in Nursing required. AdvancedDegree preferred.

EXPERIENCE:Minimum of two (2) years full time equivalent of direct clinical care to consumers/clinical practice. Workers' compensation‐related experience preferred.

MINIMUM QUALIFICATIONS:

A current, unrestricted license or certification to practice a health or human services disciplinein a state or territory of the United States that allows the health professional to independentlyconduct an assessment as permitted within the scope of practice of the discipline;or

In the case of an individual in a state that does not require licensure or certification, theindividual must have a baccalaureate or graduate degree in social work, or another health orhuman services field that promotes the physical, psychosocial, and/or vocational well‐being ofthe persons being served, that requires:

A degree from an institution that is fully accredited by a nationally recognizededucational accreditation organization;

The individual must have completed a supervised field experience, in casemanagement, health, or behavioral health as part of the degree requirements; and

URAC‐recognized certification in case management within four (4) years of hire asa case manager

CERTIFICATES, LICENSES, REGISTRATIONS:See minimum Qualifications above. Pursue URAC‐recognizedcertification in case management (CCM, CDMS, CRC, CRRN or COHN) upon eligibility. Other statelicenses/certifications as required by law.

OTHER QUALIFICATIONS:Prior Case Management experience preferred. Excellent interpersonal skills andphone manners. Excellent organizational skills. Ability to set priorities. Ability to work independentlyand as part of a team. Computer literacy required.
Job ID2018-2313
CategoryTelephonic Case Management