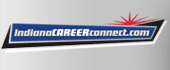 Job Information
Knipper

Pharmacy Inventory Associate

in

Charlestown

,

Indiana
Join a growing company!!!
At KnippeRx, our most valuable resource is our people. Our employees are what differentiate us most from our competition.
We want every Knipper employee to be successful in their career, to learn and grow, and to be well compensated for their efforts.
Great pay! NO weekends! Family-culture!
POSITION SUMMARY:
Support efforts of the pharmacy to maintain integrity of inventory records for customer and company owned product. Position is also responsible for supporting efforts related to returns processing, cycle counts, and destructions.
KEY AREAS OF RESPONSIBILITY:
Review and understand client business rules for inventory, and follow through on those business rules for setup of items, unit of measure, cycle counts, adjustments, investigations and physicals.

Plan, direct and/or execute demand cycle counts or scheduled physical counts.

Review and analyze cycle count results, report findings to Quality Associate and Pharmacy Management and maintain databases.

Investigate any inventory discrepancies and report findings and resolution

Understand unit of measure, and ensure item setup represents accurate UOM

Perform visual inspections of warehouse and staging locations and recognize potential issues.

Ability to execute reconciliations and report findings – product and/or customer -specific.

Process small carrier returns

Assist in processing any destruction projects

Proficiency with CareTend processes and functions – Inventory adjustments, transfers, pulls, and ability to use CareTend system to document transaction histories

Work closely with Finance to ensure that inventory management is within financial risk guidelines

Effective and written and oral communication across multiple departments.
The above duties are meant to be representative of the position and not all-inclusive.
REQUIRED EDUCATION AND EXPERIENCE:
High School Diploma

Certification by the PTCB or a Pharmacy Technician license from the State of Indiana is required.

Experience with drug reimbursement issues and claim adjudication process

Experience with insurance benefits investigations; knowledge of U.S. Private and Government payers

Experience with HIPAA, PDMA, cGMP adverse events preferred

Ability to read, write, speak and understand the English language.
KNOWLEDGE, SKILLS & ABILITIES:
Excellent written and verbal communication skills.

Excellent analytical, problem solving and decision making skills.

Ability to accept changing workflows and unexpected demands requiring flexibility.

Ability to work under pressure and appropriately prioritize responsibilities.

Ability to work independently with minimal supervision.

Ability to develop collaborative working relationships.

Ability to prepare and write investigational reports for management review.

Working knowledge of current including Good Documentation Practices, and Good Distribution Practices.

Thorough understanding of the State of Indiana Board of Pharmacy Regulations

Basic understanding of Project Management e.g. Project Management Body of Knowledge – PMBOK Guide.

Able to use Microsoft Excel and Word at the following levels:

Word – Basic Level: This level of skills is sufficient to perform daily word processing tasks, such as, producing routine letters, memorandums, and informal reports. A person with this level of skills is able to use basic formatting, editing, printing functions, and understands the document page setup.

Proficient in use of computers and ability to learn internal software programs.

Ability to use a calculator to perform basic math functions and understands the concept of same including: add, subtract, multiply and divide in all units of measure, using whole numbers, common fractions and decimals; compute ratio, rate and percent.

Able to control one's own time and that of their direct reports; seeks agreement on resource allocation taking into account all stake holders; demonstrates frugality by properly preparing and adhering to budgets; seeks ways to decrease cost and spend only on things that improve customer satisfaction;
PHYSICAL REQUIREMENTS:
Location of job activities 100% inside

Noise and/or vibrations exposure

Stand and sit for prolonged periods of time
Reasonable accommodations may be made to enable individuals with disabilities to perform the essential functions.
ID: 2020-1774
External Company Name: KnippeRx Inc.
External Company URL: www.knipperx.com
Street: 1250 Patrol Road