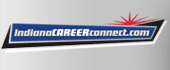 Job Information
Canon Business Process Services

Record Technician

in

Carmel

,

Indiana
Overview
Under general supervision, is responsible for digitizing, maintaining and retrieving company records as required. Verifying and documenting records stored by following established cataloging system.
Responsibilities
Maintain files

Retrieve files from Records Center for client use as requested; Deliver files to clients within established time frames; Ensure returned files are properly logged and placed back in their proper location

Prepare files to be sent for storage. When needed, arranges for files to be retrieved from storage

Maintain cataloging process, procedures as well as rules and regulations

Evaluate current cataloging system for completeness, efficiency and usefulness by taking inventories and reviewing retrieval needs

Shift files to accommodate needed space as needed

Create files through data entry into file tracking software, apply labels to folders, inter-filing (by alphabetical order and sort by number)

May possibly perform any of the following functions at the direction of the Site Records Manager:

May be requested to perform document scanning

Due to changing technology and new laws in regard to record-keeping, will be required to learn new features and functionalities of the file tracking software and keep abreast of new regulations
Qualifications
HS Diploma or equivalent

0-1 years' experience working with records

Keep abreast of state records laws

Knowledge of records software systems, scanners, filing, storage and disposal procedures; Proficiency in computer skills especially when using records tracking system for quick retrieval, filing and storage of files.

Excellent customer service, professional attitude and appearance are a must

Ability to work overtime & meet deadlines

PHYSICAL DEMANDS

Physical activity required including bending, reaching, lifting and prolonged periods

Ability to lift up to 50 lbs

What We Offer:

Competitive pay & benefits!

Comprehensive training and development programs that prepare employees to advance from within

A company focused on creating a positive work and client environment

Employee discounts on entertainment, products, and services nationwide!

Come Join Our Team!
Job LocationsUS-IN-Carmel
Posted Date3 weeks ago(5/26/2021 1:23 PM)
Requisition ID 2021-11202
of Openings 1
Category (Portal Searching) Administrative/Clerical
Position Type (Portal Searching) Regular Full-Time