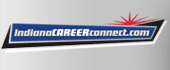 Job Information
CDI

Nuclear Medicine Technologist

in

Carmel

,

Indiana
CDI is seeking a PRN Nuclear Medicine Technologist for our Carmel, IN location! This associate performs all nuclear medicine procedures according to the established policies and protocols, methods and standards to provide quality patient care.
ESSENTIAL DUTIES AND RESPONSIBILITIES: Creates a positive experience for every customer, every day by believing in and practicing The Experience
(80%) Nuclear Medicine
Possesses the knowledge and ability to perform all technical procedures in a timely, efficient manner
Screens patients before exams for any precautions or contraindications pertaining to the examination
Prepares patients for nuclear medicine procedures that will be performed, explaining the procedure, and providing patient support by talking to patients throughout procedure
Assesses, prepares, records and administers radio pharmaceuticals according to Nuclear
Regulatory Commission regulations and departmental policies
Exhibits excellent customer relations with patients/clients, visitors, physicians, co-workers, community and referral sources
Follows physicians' orders precisely and conforms to safety regulations to protect themselves, their patients, and coworkers
Demonstrates knowledge of safety-related work behaviors to ensure safe job performance and the maintenance of a safe work environment as an integral part of the quality of patient care services
Exhibits excellent customer relations with patients/clients, visitors, physicians, co-workers, community and referral sources
Maintains accurate patient records within Radiology Information System (RIS)
(15%) Operational Support
Performs and records daily quality control procedures on specified equipment to ensure correct and accurate operation
Troubleshoots when possible, and reports problems to supervisor
Performs daily and weekly departmental surveys to ensure compliance of radiation standards of the department and Nuclear Regulatory Commission
Reports contamination to Radiation Safety Officer
Maintains the nuclear medicine equipment in good working order
Maintains an orderly and clean work area to promote good safety habits for patients and co-workers
(5%) Performs other duties as assigned
Required:
NMTCB registered technologist, current and in good standing
Graduate of American Medical Association (AMA) approved school of radiography
Licensed technologist in the appropriate state, if applicable
Minimum 1 year experience in an acute care setting
Current Cardiopulmonary Resuscitation (CPR) certification
Training and experience sufficient to competently perform radiographic procedures independently
Preferred:
Bilingual
Registered/licensed in PET and PET/CT
Be a part of something bigger -- join our team in transforming lives through remarkable service. CDI is a national provider network of medical imaging and related services. Through our collection of partnerships, we deliver our trademark customer service and high-quality services to enhance patient care in more than 35 states, offering a wide range of screening, diagnostic and interventional procedures that complement each community's needs.
CDI is an EO Employer/Vets/Disabled.
Equal Opportunity Employer Minorities/Women/Protected Veterans/Disabled