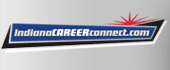 Job Information
UnitedHealth Group

Clinical Lab Manager - Carmel, IN

in

Carmel

,

Indiana
Find out what it means to be part of an exceptional company that values its employees, its role in health care, and making a difference one patient at a time. Take a look at AmericanHealth Network, part of Optum and explore a new path to your life's best work.(sm)
The Lab Manager directs the operations and administration of the lab with the assistance of Lab Director.
Primary Responsibilities:
Evaluates and revises systems, procedures and qualityassurance protocols to improve operations with assistance of Lab Director

Reviews and writes new testing protocols

Prepares, reviews, and distributes required reports

Acts as liaison with physicians, Central ServicesOrganization (CSO) and other staff.

Inventories, maintains, and orders supplies

Tracks daily activity

Provides medicallaboratory diagnostic and therapeutic information, products, and services byestablishing specimen preparation procedures; developing and implementinganalytical procedures; evaluating laboratory information; consulting withpathologists; reporting results according to protocols mandated by thelaboratory and public health department

Maintains medicallaboratory equipment performance by establishing quality standards; developingoperations, quality, and troubleshooting procedures; ensuring staff compliance;certifying instrument performance; arranging equipment replacement, service,and repair

Maintains medicallaboratory supplies inventory by checking stock to determine inventory level;anticipating needed supplies; placing and expediting orders for supplies;verifying receipt of supplies

Maintains medicallaboratory productivity by monitoring workload of functional areas; identifyingpeak and slack periods; making operational or staffing adjustment

Maintains qualityresults by participating in the quality assurance program; consulting withpathologists; performing proficiency surveys; reviewing quality control andquality assurance programs; making adjustments in policy and procedures;generating reports; maintaining records

Maintains medicallaboratory staff by recruiting, selecting, orienting, and training employees

Completesoperational requirements by scheduling and assigning employees; following up onwork results

Maintains medicallaboratory staff results by counseling and disciplining employees; planning,monitoring, and appraising job results

Maintainsprofessional and technical knowledge by attending educational workshops;reviewing professional publications; establishing personal networks;participating in professional societies

Resolves problemsby consulting with pathologists, other laboratory managers, technicalcoordinators, laboratory directors, physicians, nurses, and other health careprofessionals; attending committee meetings

Contributes toteam effort by accomplishing related results as needed

Aligns people and projects to achieve initiatives

Works with direct reports to develop goals and objectives

Works with direct reports to establish performancestandards for work assignments, monitors work status and progress includinggoals and objectives

Values cultural diversity and other individual differencesin the workforce, ensuring that the organization builds on these differences

Ensures employees are treated in a fair and equitablemanner

Complies with all EEO obligations and responsibilities

Develops staff through coaching, mentoring, rewarding,training, and guiding

Empowers employees and recognizes and rewards theircontributions

Surrounds self with highly capable people

Manages employee issues and resolves grievances

Interviews, hires, and orients direct reports utilizingall support tools provided by organization

Completes performance evaluations for direct reports on atimely basis

Consults with Human Resources to determine ifdisciplinary or termination meetings are needed

Conducts disciplinary and termination meetings after consultingwith Human Resources

Assists all staff in the interpretation of policies andprocedures

Assesses current and future staffing needs based onorganizational goals

Utilizes compensation data provided by Human Resources

Maintains a broad understanding of the principles offinancial management - uses cost-benefit thinking to set priorities.

Monitors all financial expenditures

Identifies / implements cost-effective approaches withassistance of Lab Director

Uses efficient and cost-effective approaches to integratetechnology into the workplace and improve work processes.

Supports and implements organizational technology changes

Ensures quality of work performed by direct reports inarea(s) of responsibility

Commits to a focus on continuous improvement of workflowprocesses and procedures

Attends meetings and participates on committees as needed

Reviews current literature and attends training sessionsand seminars to keep informed of new developments in the field

Performs other related duties and responsibilities asdirected
You'll be rewarded and recognized for your performance in an environment that will challenge you and give you clear direction on what it takes to succeed in your role as well as provide development for other roles you may be interested in.
Primary Responsibilities:
Bachelor's Degree or equivalent combination of education and work experience

ASCP Certification

Previous management experience

You will be provisioned with appropriate Personal Protective Equipment (PPE) and are required to perform this role with patients and members on site, as this is an essential function of this role

Employees are required to screen for symptoms using the ProtectWell mobile app, Interactive Voice Response (i.e., entering your symptoms via phone system) or a similar UnitedHealth Group-approved symptom screener prior to entering the work site each day, in order to keep our work sites safe. Employees must comply with any state and local masking orders. In addition, when in a UnitedHealth Group building, employees are expected to wear a mask in areas where physical distancing cannot be attained
Preferred Qualifications:
Degree in Medical Technology, Medical Laboratory Technology or Clinical Laboratory Science

Prior experience managing a clinical laboratory
Opportunities with American HealthNetwork, part of Optum. When you join American Health Network (AHN), you become part of a team that strives to identify and retain the top healthcare professionals in the markets it serves. At American Health Network, we want to be the best health care organization we can be. Our mission is to improve the health of our patients. We're a physician-led organization, operating over 70 medical offices in Indiana and Ohio, with over 300 providers and 1200 employees. We're also part of Optum, in the UnitedHealth Group family of businesses, and backed by the resources of a global health care organization working to help people live healthier lives and help make the health system work better for everyone. That's an important differentiator as more people need our help simplifying the complexities of the American health care system. At the same time, the culture of AHN supports work-life flexibility for employees and places a high value on their physical, emotional, financial and other aspects of well-being.
Diversity creates a healthier atmosphere:UnitedHealth Group is an Equal Employment Opportunity/Affirmative Actionemployer and all qualified applicants will receive consideration for employmentwithout regard to race, color, religion, sex, age, national origin, protectedveteran status, disability status, sexual orientation, gender identity orexpression, marital status, genetic information, or any other characteristicprotected by law.
UnitedHealth Group is a drug-free workplace.Candidates are required to pass a drug test before beginning employment.
Job Keywords: Lab manager, laboratory manager, lab supervisor, laboratory supervisor, AHN, American Health Network, Optum, OptumCare, Carmel, IN, Indiana
UnitedHealth Group