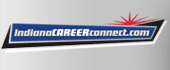 Job Information
Christian Horizons

Personal Care Assistant - 16 Hour Training Class

in

Brownstown

,

Indiana
BE PART OF SOMETHING MORE
At Hoosier Christian Village (Christian Horizons), you'll find a rewarding place to work with the satisfaction that comes from living your purpose and making a real difference in the lives of others. You'll find an incredible spirit in our community. It's in the smiles of our residents and the dedication of our associates. It inspires all who share our mission – from personal care attendants and chefs to managers, nurses and housekeepers. Remarkable people work here and there's a place here for you.
Founded in 1962, our God-centered mission continues today. Our mission is to cultivate a compassionate and positive environment where living means thriving, where residents lead the abundant life they were intended to lead.
OPPORTUNITY
This unique growth opportunity is for you if you are a compassionate and dedicated care giver. We are offering a 16-hour Personal Care Attendant (PCA) class. Hoosier Christian Village offers PCAs not just a job, but a CAREER PATH. For those who wish to continue in their professional development, a series of Certified Nurse Assistant (CNA) courses are being scheduled for PCAs at Hoosier Christian Village. Consider the next step in your career! Become a Personal Care Attendant and join our nursing staff in our team approach to providing exceptional care to our residents.
WE OFFER
Competitive Wages including Shift Differentials

NAHCA Membership (National Association of Health Care Assistants)

PathwayPay (daily pay) – Get your pay, when you need it.

Preceptor Program

Consistent Assignments

Generous PTO Program

Health (Blue Cross Blue Shield), Dental & Vision Insurance

Life (employer paid), Short & Long Term Disability, Group Accident, and Critical Illness

403(b) & Flex Spending

Employee Assistant Program

Tuition Reimbursement

Employee Discounts and Other Perks
The PCAs scope of duties include assisting Residents with activities of daily life, promoting the highest level of functioning for every individual.
Report any change of condition in Residents immediately to supervisor on duty.

Foster self-respect and a feeling of worth in each Resident by consistent kindness, understanding, and patience in their care.

Ensure Residents have call lights at hand or can be seen by staff.

Answer call lights promptly.

Ensure quality customer service to the Residents, families, and staff the department serves.

Consistently work cooperatively with Residents, staff, volunteers, and families to ensure Residents are receiving the best quality care.

Come to work as scheduled and consistently demonstrate dependability and punctuality.

Follow all written and oral directions as given by supervisor.

Observe all community policies and procedures, including but not limited to safety, infection control, Residents' rights, and those contained in the employee handbook and nursing policy and procedure manual.

Maintain the confidentiality of all protected health information whether electronic, written, or oral exposed to either during the course of assigned duties or as a result of an incidental disclosure.

Apply the Minimum Necessary Standard in all matters related to Residents' protected health information.

Desire to get CNA certification.

Health care industry experience preferred.

Able to read and comprehend written resident care instructions and chart resident conditions.

Comes to work as scheduled and consistently demonstrate dependability and punctuality.

Able to follow written and oral directions.

Ability to work independently.

Demonstrate dependability, cooperation, and interest in the care of the elderly.

Possess the ability to communicate effectively and deal tactfully with personnel, residents, families, and visitors.

Pass background check before and during employment, as defined by Christian Horizons' background check policy, with no disqualifications by committing or attempting to commit one or more of the offenses defined within.
Street: 621 S. Sugar Street
ID: 2020-5153
External Company URL: www.christianhomes.org