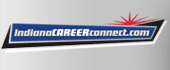 Job Information
The MENTOR Network

Behavior Specialist- Master's Level

in

Boonville

,

Indiana
Behavior Specialist- Master's Level Primary Location: United States-IN-INEvansville Function: Behavioral/Mental Health Professional
The health and safety of our employees and of those individuals we serve is of utmost importance to us. Due to the essential services we provide as Caregiver/Direct Support Professionals, we continue to accept applications and fill openpositions in our residential programs. Providing round-the-clock care, we have full-time and part-time schedules open with all shifts available immediately.
To be sure we extend that concern to our recruitment process, we will be leveraging digital capabilities to meet virtually and continue to recruit top talent at Indiana MENTOR,a partner of The MENTOR Network. Due to the public health concerns regarding COVID-19, as your application progresses, you will be asked to participate in virtual interviews using one of our digital tools. Our recruitment team will provide further details to assist you in your recruitment journey.
Behavior Specialist
Indiana Mentor is seeking a Behavior Specialist supporting the Evansville area. We offer a supportive team environment, career advancement opportunities, and a family-oriented culture to complement our benefits package.
About Indiana MENTOR, a partner of The MENTOR Network:
Indiana MENTOR offers home and community-based services to children and adults with intellectual and developmental disabilities, as well as autism spectrum disorders, mental health challenges, physical disabilities with complex medical needs and brain injury. With program locations throughout the area, Indiana MENTOR offers a range of residential services with supports tailored to the needs of each individual as well as hourly support and respite services designed to allow each individual to be as independent as possible.
Description
A Behavior Specialist willimplement the treatment plan for our individuals by providing individual and/or group support and intervention. May perform assessments and evaluations, then develop a plan and teach based on the assessment. May also assist with the intake process.
Responsibilities:
Completes structured assessment interviews with parents/care providers. Conducts observation of the individual in appropriate settings such as home, school, or community.
Completes structured assessment interviews with parents/care providers. Conducts observation of the individual in appropriate settings such as home, school, or community.
Reviews social history information, completes functional assessments, and targets appropriate behavior base line information for each referred client.
Writes and submits summary of assessment and recommended behavior support plan components to interdisciplinary team (IDT) or program manager as applicable.
Ensures behavior support plans and support services provided are in compliance with Individual Plans, quality standards, and regulatory requirements.
Encourages continuous, age appropriate, active treatment and learning opportunities for individuals served.
Advocates for the human rights and civil rights of individuals receiving services from the agency by attending and presenting behavior support plan information to human rights and other review committees.
Supports and trains staff in implementing behavior intervention plans and conducts classes and orientations as assigned by the program director. Attends staff meetings and interdisciplinary team meetings, as applicable.
Monitors assigned cases and initiates termination/transition process when appropriate. Ensures optimal caseload is maintained.
Assures that documentation and records are kept confidential, organized, and complete. Submits monthly documentation to supervisor in an accurate and timely manner.
Develops and maintains professional relationships with local contacts, other professionals, and staff members.
Performs other related duties and activities as required.
Indiana MENTOR offers a comprehensive benefits package:
Medical
Dental
Vision
401K
Generous Paid Time Off Schedule
Paid Time Off
Mileage Reimbursement
We also support the non-traditional benefits of:
Paid Training at hire and throughout employment
One of the largest national networks of human service providers
Opportunities for advancement both locally and nationally
We have a great work environment and you'll be surrounded by a strong and supportive team of peers, leaders and colleagues. Indiana MENTOR is a partner of The MENTOR Network. Founded in 1980, The MENTOR Network is a national network of local human service providers offering quality, community-based services. With approximately 30,000 employees serving 26,000 consumers in 35 states, you'll have career opportunities from coast to coast. When you join The MENTOR Network, you'll make a difference every day and help to provide quality of life enhancing services to individuals across the country.
Come join our team of dedicated and caring professionals. Apply Today!
http://jobs.thementornetwork.com/indiana
EOE
The MENTOR Network