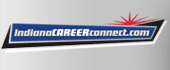 Job Information
Springstone, Inc

Outpatient Office Coordinator

in

Bloomington

,

Indiana
Limestone Health focuses on creating a strong foundation for long-term healing and recovery with evidence-based practices, and utilizing medication therapy that is relevant and up to date. Above all, we truly value that both the patients and our staff are treated with dignity and respect, always going that extra mile to ensure a positive environment. So, do you have what it takes to become part of a team dedicated to Changing People's Lives®?
Members of our team Enjoy:
Working with a highly engaged staff

Healthy staffing levels

Flexible scheduling

Career growth

Competitive compensation

The Opiate Treatment Program Office Coordinator supports the delivery of quality services and the financial goals and objectives of the organization through effective day to day management of patient demographic and financial data. The Coordinator will perform activities upfront collections, financial counseling and data processing. Coordinator works in conjunction with the Central Business Office to ensure the accuracy of data necessary in the billing and collections process. Coordinator will follow policies and procedures to ensure accurate capturing and posting of financial activity to assist in maintaining accounts receivable at amounts appropriate for payer and acuity mix.

Coordinator ensures that office operations and programming operate efficiently and professionally while providing a high standard of customer satisfaction.

Coordinator ensures MAT programs are compliant with all laws, rules and regulations of federal and state licensing agencies, as well as regulatory standards for quality care.
Requirements:
High school degree or equivalent preferred.

Valid driver's license preferred.

CPR certification and Crisis Prevention Training (CPI) within 30 days of employment and prior to any patient contact.
Experience:
Previous patient care experience preferred.

Must have excellent working knowledge of Microsoft Office products such as Outlook, Word, Excel and PowerPoint.
ID: 2020-4143
Street: 2100 Liberty Drive, Suite A