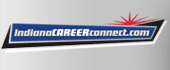 Job Information
Goldman Sachs & Co.

Technology Risk - Security Incident Response Team - Security Operations

in

Bengaluru

,

Indiana
MORE ABOUT THIS JOB
What We DoAt Goldman Sachs, our Engineers don't just make things – we make things possible. Change the world by connecting people and capital with ideas. Solve the most challenging and pressing engineering problems for our clients. Join our engineering teams that build massively scalable software and systems, architect low latency infrastructure solutions, proactively guard against cyber threats, and leverage machine learning alongside financial engineering to continuously turn data into action. Create new businesses, transform finance, and explore a world of opportunity at the speed of markets.Engineering, which is comprised of our Technology Division and global strategists groups, is at the critical center of our business, and our dynamic environment requires innovative strategic thinking and immediate, real solutions. Want to push the limit of digital possibilities? Start here.Who We Look ForGoldman Sachs Engineers are innovators and problem-solvers, building solutions in risk management, big data, mobile and more. We look for creative collaborators who evolve, adapt to change and thrive in a fast-paced global environment.
Goldman Sachs Technology Risk is leading threat, risk analysis and data science initiativesthat are helping to protect the firm and our clients from information and cyber security risks. Our team equips the firm with the knowledge and tools to measure risk, identify and mitigate threats and protect against unauthorized disclosure of confidential information for our clients, internal business functions, and our extended supply chain.
SECURITY INCIDENT RESPONSE TEAM (SIRT) supports and enables a comprehensive technical Cyber Defense program for the firm while increasing awareness of current and potential Cyber Threats. Works across the organization to operate efficiently, provide technicalinvestigative support and mitigate threats to the firm.
Our team of engineers builds solutions to the most complex problems. We develop cutting-edge systems and processes that form the core of our key business and enable transactions to move in milliseconds. We provide real-time access to critical deal information and crunch billions of data points each day to inform firm-wide market insights and strategies. Team members have the opportunity to work at the forefront of technology innovation alongside industry leaders and make significant contributions to the field.Do you enjoy analyzing cyber-threats? Correlating cyber-attack patterns? Preventing cyber-attacks before they start? A position as a Cyber Threat Analyst in Goldman Sachs' Threat Management Center lets you do all this and more:
RESPONSIBILITIES AND QUALIFICATIONS
HOW YOU WILL FULFILL YOUR POTENTIAL
• Decipher attack motivations and techniques by correlating threat data from various sources to complete a comprehensive picture of potential cyber-attacks
• Enable a world-class cyber defense program by working closely with other technical, incident management, and forensic personnel to develop a fuller understanding of the intent, objectives, and activity of cyber threat actors
• Work at the forefront of designing an innovative threat and security incident management solution
• Analyze potential infrastructure security incidents to determine if incident qualifies as a legitimate security breach
• Perform network incident investigations, determining the cause of the security incident and preserving evidence for potential legal action
• Initiate escalation procedures to counteract potential threats/vulnerabilities
• Appropriately inform and advise management on incidents and incident prevention
• Document and conform to processes related to security monitoring
• Participate in a 24x7 coverage model to prevent and re-mediate security threats against Goldman Sachs' global business network
SKILLS AND EXPERIENCE WE ARE LOOKING FOR
• Excellent oral, written, and presentation communication skills required
• Strong English verbal and written communication skills
• Ability to multitask and prioritize work effectively
• Highly motivated self-starter
• Responsive to challenging tasking
• Attention to detail
• Strong sense of ownership and driven to manage tasks to completion
• Experience conducting security analysis using a well-known commercially available SIEM (Security Information and Event Management) tool (i.e. ArcSight, QRadar, Splunk, AlienVault, etc)
• Basic scripting and coding skills utilizing either Python, Powershell, or Java
Preferred Qualifications
• Bachelor of Science in Computer Science, System/Computer Engineering, Cyber-Security, or Information Security is preferred. Four (4) years of additional work experience may be substituted in lieu of a Bachelor's Degree. Bachelors of Science/Arts in Forensic Computing, System/Computer Engineering, Data Science, Engineering, Operations Research, Applied Intelligence Analysis, Psychology, or Decision Science will be considered.
• Coursework or experience in computer science, computer security, computer networking, system design, system integration, software development, and emerging technologies preferred
• Knowledge conducting incident response within a major public cloud (i.e. AWS, Google, Azure)
• Related certifications: Security+, Network+, CEH, or GCIH a plus.
ABOUT GOLDMAN SACHS
The Goldman Sachs Group, Inc. is a leading global investment banking, securities and investment management firm that provides a wide range of financial services to a substantial and diversified client base that includes corporations, financial institutions, governments and individuals. Founded in 1869, the firm is headquartered in New York and maintains offices in all major financial centers around the world.
© The Goldman Sachs Group, Inc., 2018. All rights reserved Goldman Sachs is an equal employment/affirmative action employer Female/Minority/Disability/Vet.
Job ID2018-48129
Schedule TypeFull Time
LevelAssociate
Function(s)Technology
RegionIndia
DivisionEngineering
Business UnitTechnology Risk
Employment TypeEmployee