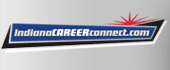 Job Information
Community Mental Health Center, Inc.

School Based Therapist

in

Batesville

,

Indiana
THIS POSITION IS ELIGIBLE FOR A $4,000.00 SIGN-ON BONUS FOR 1 YEAR OF SERVICE
**This position will follow a school calendar schedule
Our Company: Community Mental Health Center, Inc. is a provider of comprehensive mental health services, offering inpatient, outpatient, home-based, school, and community-based programs to individuals and families in Dearborn, Franklin, Ohio, Ripley and Switzerland counties in Southeastern Indiana. CMHC offers a full continuum of care to individuals and families of all ages. CMHC follows the recovery model which emphasizes and supports each individual's potential for recovery. Recovery is seen as a personal journey that utilizes supportive relationships, empowerment, social inclusion, and coping skills.
Position Responsibilities: The Therapist will provide assessment, therapy, consultation, skills training, care coordination, and case management services, to youth ages 0-26 and their families enrolled in an Intensive Family Services Program. This service is offered in the most appropriate setting including school, home, community, and clinic.
Qualifications: Master?s degree that is license eligible in social work or related discipline is required with two years? experience preferred. Must have relevant credentials to qualify for clinical privileges as either a supervisee or independent practitioner for general privileges and specialized privileges as required by the program to which the position is assigned.
Day-to-Day Expectations:
Consultation and collaboration with community systems to facilitate linkage referral, and advocacy ensuring caregivers and youth have access to the services and resources needed to reach goals and objectives supporting the family vision.

Teach youth and families the skills needed to facilitate their family team toward reaching their vision.

Teach youth and families how to identify underlying needs and mitigating strengths to facilitate the development of an individualized plan that supports the family vision.

Assists in the development of natural supports and non-traditional community resources needed for youth and their families to reach their vision.

Assist families in accessing needed community resources and services.
Schedule: Works according to the school schedule.
Why You Should Apply?
Excellent Health Benefits

Profit Sharing Plan (401k)

Tuition Reimbursement

PTO Plan

Paid Holidays (8 days)

Flexible Scheduling

Work/Life Balance

Employee Assistance Program (EAP)