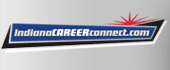 Job Information
Suburban Health Organization

Neurology-Hendricks Regional Health: 2354

in

Avon

,

Indiana
Neurology-Hendricks Regional Health: 2354
Print
2354
Hendricks Regional Health
Avon, Indiana
Lauren Carrell
Laurenc@suburbanhealth.com
Neurology
1:4
Competitive salary and benefits package
Quick Links
Avon Community

Avon School Corporation

Avon Chamber of Commerce

Avon Parks & Recreation

Hendricks Regional Health

Hendricks Regional Health YMCA

Visit Hendricks County

Hendricks County

Visit Indy

Indianapolis named top 10 best places to practice medicine!
Overview
Hendricks Regional Health is looking for a Neurologist to take over an existing practice. Office is located in Avon, Indiana. Shared call with Danville, Indiana office. Call is 1:4 (Minimal call). Physician will average 50 patients per week. Ideal schedule will be 4 days a week 8:00-5:00. Open to recent graduate or practicing physician.
Hospital Description
Hendricks Regional Health is a 141 bed, non-profit Magnet® hospital in Danville, Indiana, serving western suburban Indianapolis. A medical group of specialty and primary care doctors are located throughout Avon, Brownsburg, Danville, Lizton and Plainfield. A commitment to quality, safety and "Treating People Better" has led to national recognition from a variety of independent health care ratings organizations.At Hendricks Regional Health, community need is the driving force behind who we are and what we do. We strive to help promote health and wellness in our community. That means helping prevent disease, or gain support if it has already struck.
Community Description
Avon is Hendricks County's newest town, and is enjoying an explosion of growth. Quick access to I-465 and the Indianapolis International Airport is a major attraction for Avon, which is located 8 miles west of Indianapolis. Avon is one of Hendricks County's leading commercial centers. Avon offers a sophisticated suburban lifestyle with an excellent educational system that recently opened a state-of-the-art high school.
ShareThis