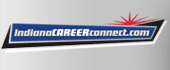 Job Information
UnitedHealth Group

Clinical Research Coordinator - Avon, IN

in

Avon

,

Indiana
Opportunities with American Health Network, part of Optum. When you join American Health Network (AHN), you become part of a team that strives to identify and retain the top healthcare professionals in the markets it serves. At American Health Network, we want to be the best health care organization we can be. Our mission is to improve the health of our patients. We're a physician-led organization, operating over 70 medical offices in Indiana and Ohio, with over 300 providers and 1200 employees. We're also part of Optum, in the UnitedHealth Group family of businesses, and backed by the resources of a global health care organization working to help people live healthier lives and help make the health system work better for everyone. That's an important differentiator as more people need our help simplifying the complexities of the American health care system. At the same time, the culture of AHN supports work-life flexibility for employees and places a high value on their physical, emotional, financial and other aspects of well-being. Find out what it means to be part of an exceptional company that values its employees, its role in health care, and making a difference one patient at a time. Take a look at American Health Network and explore a new path to your life's best work.(sm)
The Clinical Research Coordinator conducts clinical research studies in accordance with local and national standards.
Primary Responsibilities:
o Participates in pre-study and site initiation activities
o Initiates and manages all phases of clinical trials
o Provides technical assistance to study sites regarding the conduct of clinical research
o Monitors clinical and/or laboratory data to ensure accuracy, thoroughness, and regulatory compliance of clinical documentation
o Reviews new and ongoing studies
o Screens, recruits, educates, and obtains consent from subjects for participation in studies
o Maintains patient enrollment and screening logs
o Obtains medical records as necessary and compiles subjects' medical history
o Ensures subject compliance with research protocol
o Schedules monitoring visits
o Conducts and documents clinic visits per protocol
o Reviews concomitant medication during each clinic visit
o Ensures drug accountability
o Directs patient care
o Completes follow-up visit logs for data entry
o Resolves queries and completes data clarification forms
o Completes and submits case report forms/Electronic Data Capture (EDC).
o Conducts lab processing and shipment.
o Updates physician on subject study participation, completion, abnormal test results, etc.
o Notifies subjects of test results and progress
o Corresponds with the institutional review board as necessary
o Keeps the principal investigator/sub-investigator informed of the progress on assigned protocols
o Serves as liaison for the study
o Tracks the data forms, reports, and documents necessary for completion of the clinical study
o Performs clinical safety monitoring throughout the trial
o Reviews safety reports and routes to appropriate trial personnel
o Oversees delivery and shipment of trial products, maintains drug and study supply inventories.
o Maintains regulatory binders
o Reviews the work of research assistants and related staff
Attends meetings and participates on committees as necessary

Reviews current literature and attends training sessions and seminars to keep informed of new developments in the field.

Performs other related duties and responsibilities as directed
You'll be rewarded and recognized for your performance in an environment that will challenge you and give you clear direction on what it takes to succeed in your role as well as provide development for other roles you may be interested in.
Required Qualifications:
High Diploma or GED

Patient care experience performing hands on, clinical tasks such as obtaining vital signs and recording medical history.

You will be provisioned with appropriate Personal Protective Equipment (PPE) and are required to perform this role with patients and members on site, as this is an essential function of this role

Employees are required to screen for symptoms using the ProtectWell mobile app, Interactive Voice Response (i.e., entering your symptoms via phone system) or a similar UnitedHealth Group-approved symptom screener prior to entering the work site each day, in order to keep our work sites safe. Employees must comply with any state and local masking orders. In addition, when in a UnitedHealth Group building, employees are expected to wear a mask in areas where physical distancing cannot be attained
Preferred Qualifications:
Medical assistant certification (CMA or RMA), EMT certification or phlebotomy certification

Experience was part of a team conducting clinical research trials

Neurology experience

Experience with NextGen EMR

Strong understanding of medical terminology
Physical Demands:
Ability to work in a fast-paced office environment

Strong sensory skills, such as visual acuity, good hearing, and dexterity

Ability to stand and sit for periods of time and to move constantly throughout the workday.

Good speaking and listening skills

Ability to perform focused work with close attention to detail

Ability to operate office equipment, including computers, copiers, fax machines, and phones

Ability to interact with others, both in person and through phone, e-mail, and written correspondence

This position is classified as having occupational exposure to blood and other infectious materials

Ability to push, pull, lift, move, and/or carry up to 15 pounds
Careers with Optum. Here's the idea. We built an entire organization around one giant objective; make health care work better for everyone. So when it comes to how we use the world's large accumulation of health-related information, or guide health and lifestyle choices or manage pharmacy benefits for millions, our first goal is to leap beyond the status quo and uncover new ways to serve. Optum, part of the UnitedHealth Group family of businesses, brings together some of the greatest minds and most advanced ideas on where health care has to go in order to reach its fullest potential. For you, that means working on high performance teams against sophisticated challenges that matter. Optum, incredible ideas in one incredible company and a singular opportunity to do your life's best work.(sm)
Diversity creates a healthier atmosphere: UnitedHealth Group is an Equal Employment Opportunity/Affirmative Action employer and all qualified applicants will receive consideration for employment without regard to race, color, religion, sex, age, national origin, protected veteran status, disability status, sexual orientation, gender identity or expression, marital status, genetic information, or any other characteristic protected by law.
UnitedHealth Group is a drug-free workplace. Candidates are required to pass a drug test before beginning employment.
Job Keywords: Clinical research coordinator, certified medical assistant, medical assistant, CMA, RMA, UnitedHealth Group, American Health Network, Optum, Avon IN
UnitedHealth Group