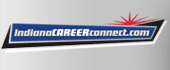 Job Information
Parkview North Hospital

House Supervisor- DeKalb

in

Auburn

,

Indiana
Summary
Provides overall direction and general administration of the hospitals in coordination with, or in the absence of hospital administration personnel. Issues addressed typically involve: supervision of staff, public relations, safety prevention of risk exposure, patient and staff satisfaction, physician satisfaction and protection of hospital assets.
Education
Must obtain Bachelor of Science in Nursing (BSN) within three years of employment or will not be eligible to continue in the role. Coursework is completed outside of work hours. Nurses with an Associate of Science in Nursing (ASN), hired/rehired or transferred from a non-nursing position prior to 12/1/17 are grandfathered into the role and not required to obtain BSN.
Licensure Certification
RN licensure in the State of Indiana. Must have current BLS. Must obtain the following within the first year of employment: ACLS; NRP; and either ENPC or PALS. Must have NIH Stroke Scale certification within one year of hire. For Warsaw site, must be NRP certified within 60 days of hire.
Other Qualifications
Previous charge nurse duties or supervisory/managerial experience preferred. Minimum of 3 years of RN experience in a hospital setting.
Must have good written and verbal communication skills.