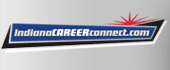 Job Information
ProMedica Health System

Divisional Food Service Consultant

in

Any

,

Indiana
POSITION WILL SUPPORT A TERRITORY OF OUR LONG TERM CARE/SKILLED NURSING FACILITIES - HEAVY TRAVEL REQUIREMENTS!
LONG TERM CARE/SKILLED NURSING FACILITY EXPERIENCE REQUIRED!
HCR ManorCare provides a range of services, including skilled nursing care, assisted living, post-acute medical and rehabilitation care, hospice care, home health care and rehabilitation therapy.
Provides support in the area of food and dining services to skilled nursing, assisted living facilities, and other company businesses. Prioritizes needs within the Division in collaboration with the Director Food and Dining Services, Director of Clinical Services for the Division and the Operations VP/General Manager and Regional Directors of Operations within the Division. Demonstrates a culture of customer service excellence, and patient focused compliant care. Fosters communication and a supportive network for center staff. Serves as a resource for center staff as well as Clinical Services staff and other regional and division support staff. Promotes systems to improve quality outcomes, and state/federal regulatory compliance. Supports safe business practices and company policies.
Responsibilities:
Exhibits expert level knowledge of patient focused food service systems.

Analyzes trends, identifies potential risk and prioritizes support needs within the division.

Evaluates the centers' risk and compliance with company standardized systems and regulations involving food and dining service. Stays abreast of survey timelines and provides input for plans of corrections and dispute of deficiencies. Participates in the development of corrective action plans.

Develops and prioritizes focused intervention strategies to support regulatory compliance.

Initiates and fosters open and effective lines of communication with key leadership in the Clinical Services and Operations team members.

Promotes and supports utilization of standardized systems, guidelines, products, equipment.

Establishes partnerships with operations and other departments to accomplish goals.

Assists in the development of food service and food safety related systems and guidelines.

Supports and champions QAPI and the Concern Process steps as a means to achieve patient satisfaction.

Participates in pertinent professional organizations to network with other professionals and keep abreast of current practice.

Orients and trains newly hired food service directors.

Promotes, educates, monitors and assists staff in safe food handling practices and overall food safety.
In return for your expertise, you'll enjoy excellent training, industry-leading benefits and unlimited opportunities to learn and grow. Be a part of the team leading the nation in healthcare.
Experience in Food Service preferred. Must be able to follow standardized recipes. and have Food Service Sanitation Certificate as per State/Local requirements.
Long term care/Skilled nursing facility experience required.
Food Safe Certification required
Certified Dietary Manager Certification required
Job Specific Details:
POSITION WILL SUPPORT A TERRITORY OF OUR LONG TERM CARE/SKILLED NURSING FACILITIES - HEAVY TRAVEL REQUIREMENTS!
LONG TERM CARE/SKILLED NURSING FACILITY EXPERIENCE REQUIRED!
ProMedica is a mission-based, not-for-profit integrated healthcare organization headquartered in Toledo, Ohio. It serves communities in 28 states. The organization offers acute and ambulatory care, an insurance company with a dental plan, and post-acute and academic business lines. The organization has more than 56,000 employees, 13 hospitals, 2,100+ physicians and advanced practice providers with privileges, 900+ healthcare providers employed by ProMedica Physicians, a health plan, and nearly 400 assisted living facilities, skilled nursing and rehabilitation centers, memory care communities, outpatient rehabilitation clinics, and hospice and home health care agencies. Driven by its Mission to improve your health and well-being, ProMedica has been nationally recognized for its advocacy programs and efforts to address social determinants of health. For more information about ProMedica, please visit www.promedica.org/aboutus.
Qualified applicants will receive consideration for employment without regard to race, color, national origin, ancestry, religion, sex, pregnancy, sexual orientation, gender identity or gender expression, age, disability, military or veteran status, height, weight, familial or marital status, or genetics.
Equal Opportunity Employer/Drug-Free Workplace
ProMedica Health System