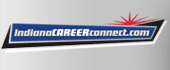 Job Information
Visiting Angels

In Home Caregiver

in

Anderson

,

Indiana
Are you a reliable and compassionate In Home Caregiver in the Anderson, IN area?
Would you like to know what it's like to be treated like an "Angel?"
Visiting Angels is hiring a reliable, compassionate, and dependable In Home Caregiver to join our team.
What Are the Benefits to Being an Adult/Senior Caregiver?
Competitive Pay

We treat you well because we are thankful for the work that you do

Flexible schedules tailored to your availability

Training opportunities

We provide excellent communication and feedback to our employees

Bonus Opportunities and Employee Incentives

Make a difference in the lives of others!
About Visiting Angels of Anderson, IN
Visiting Angels is a locally owned and operated home care franchise dedicated to ensuring that seniors are able to age gracefully in the place that we call home.
Adult/Senior Caregiver Responsibilities:
Understand and adhere to information and precautions contained in individual client?s Home Plan of Care.

Assist the client with personal care activities including: bathing, skin care, hair care, nail care, dressing and undressing, feeding, oral hygiene, shaving, grooming and bedtime care.

Assist the client to the bathroom or in use of urinal or bedpan. Keep incontinent clients clean and dry.

Provides continuous companionship for the client while on duty.

Assist the client with client?s self-administration of medications.

Assist the client with personal communication skills, as needed.

Assists in meal planning, purchases of foods, and food preparation.

Ensure maintenance of a clean, safe, comfortable, and healthy environment for the client.

Engage in respectful social interaction with the client, including friendly conversation and empathic support, as well as, respecting client?s privacy and property.

Washes dishes and cleans the kitchen after meals.

Assists the client to live in a clean, healthy, and safe environment.

Observes the client's general physical, emotional, and mental conditions, and reports all changes in condition.

Keeps appropriate records of all activity while in the client?s home.

Provides a sense of security for the client and protects the client as much as possible from any harm resulting from the debilitating effects of his or her illness.

Assists client as needed, excluding medical care.

Communicates availability to work with the Coordinator on a weekly basis or as required.
Job Requirements:
Minimum of one year of caregiving experience is a plus

Must have a strong sense of professionalism and must be reliable

Previous experience in private duty home care preferred

Demonstrate sympathetic attitude toward caring for others

Valid Driver's License REQUIRED

Must have personal, reliable transportation to and from shifts

Ability to listen and communicate clearly

Ability to remain flexible, resilient, calm and maintain a sense of humor; and present a well-groomed professional image

Must be 18 years of age or older

Self-directed and able to work with minimal supervision

Possess and Maintain good physical health

Must comply with all agency policies

Dementia/Alzheimer's experience a plus

CNA/HHA a plus
We care about the individual needs of our staff and pride ourselves on finding the right client for each caregiver. Our office is currently looking for a caring, patient, compassionate and trustworthy individual who has a genuine interest in providing home care assistance to adults and seniors so that they can remain where they call home.
Apply today! We?d love to hear from you!
Our office is located at 110 E Hartman Rd in Anderson, IN 46012. We have open caregiver positions in several of the areas that we serve. We cover a wide area including the following locations: Madison, Delaware, Hancock counties and some surrounding areas.
INDAND